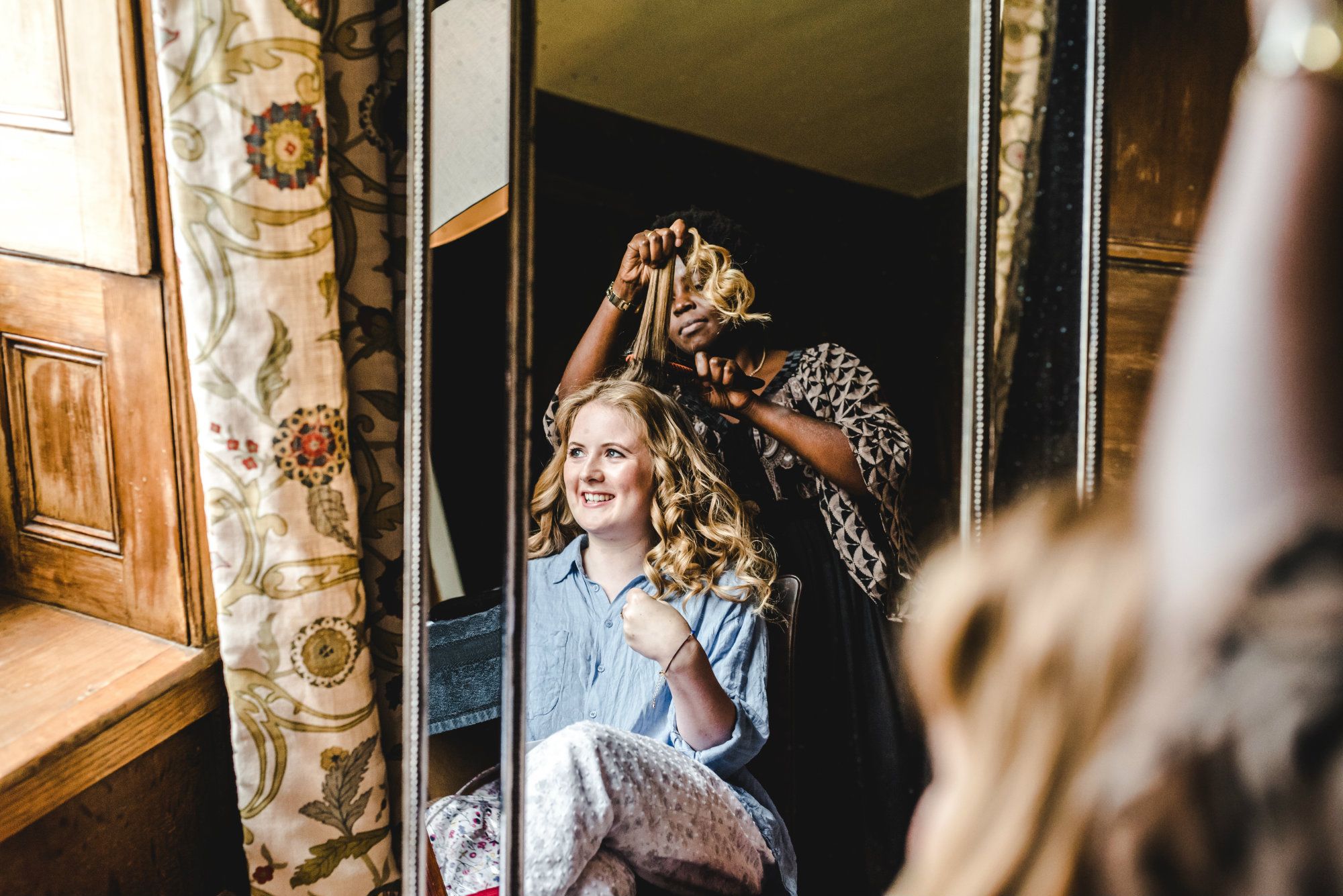 My Journey with wedding hair began many years ago. I happened to be a bridesmaid many years ago for one of my family members. Then I was just a young girl with no voice to say what I really wanted to say about my hair style. I was forced to have whatever style that the bride wanted to have. Then, I had no choice but to follow suit what the bride wanted. The style was too tight and painful that I hardly smiled through the day. I know that most times, most of us have to follow what the bride wants so as to please the bride, but I was only a little girl. At the end of that hairstyling expereince, I think I was traumatised!

My hair experience then as a young bridesmaid really changed my attitude towards hair styling. I understand that being born with Kinky knotty and unrully hair meant that it was always going to be difficult and challenging for anyone to tame and style my hair the way I wanted it. I now feel sorry for the hair stylist then as she was put in a difficult situation but you know what, that experience has been a hidden blesssing in this job that I now love and treasure. Of course, I wont be styling your hair like mine unless you asked me but I doubt that this will be the case unless you have hair like mine.

I certainly wont put you through hell while you are having your hair done. It is my aim to make your hair styling experience as enjoyable as possible while at the same time delivering your dream hair style that you wish to have for your day. It has been a great pleasure to be able to work on different kinds of hair over the many years in different countries. I have trained in Africa, Japan and in England where I live at the moment. I have more than 20 years of hair styling experience and so I am very confident that I will be able to help you regardless of your natural hair type. To find out more about me, please do come in for a chat!