About Sheena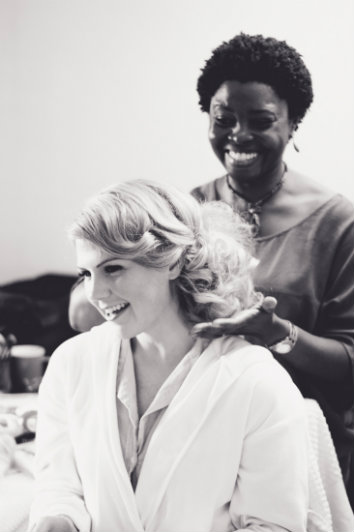 Image credits:Amie Herriott photography

You are here! Want to know a little more about me? Okay. You may regret that you clicked on this page but anyway, let me introduce myself. This is me Sheena, here on this page doing what I love. Since you are on this page, I will spoil myself and dedicate this page to just me. Yes me. It is me time now and so forget about you for now. Or at least for 10 minutes?.....Just Kidding. I dont want to drive you away.

If I were in your shoes now, I would probably be thinking, "10 minutes? You must be joking. That is too much time reading about Sheena! I may not even last 3 minutes on this page. Forget it."
However, I hope you are not thinking like that now.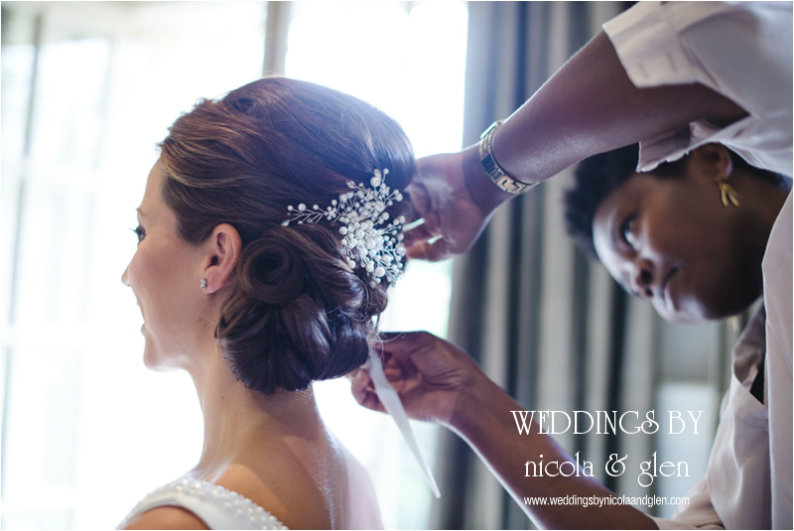 Image credits:Nicola and Glen Photography

Still reading? Then thank you very much for visiting my website and being inquisitive. I live and work mainly from my home in Cheltenham-Gloucestershire, UK but I will travel to you on your wedding day. For me wedding hair styling is not just a job but a hobby that I enjoy too. I hope to share that same enthusiasm with you when you are having your hair done.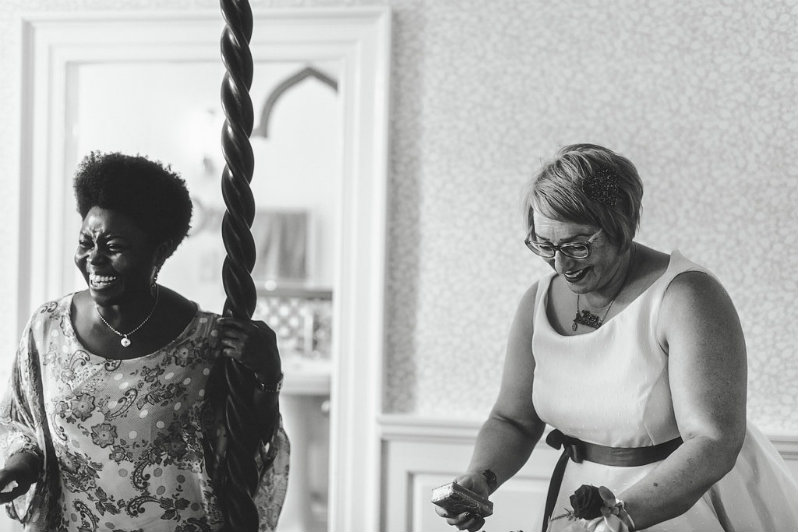 Image Credits:Mille Benbow Photography

My journey began when I was a bridesmaid many years ago, then I was just a young girl with no voice to say what I really wanted and I was forced to have whatever style the bride wanted. The style was so tight and painful that I hardly smiled through the day. I know that most times, most of us have to follow suit what the brides requirements are but I was only little and it would have been nice if I had had a choice to choose want I wanted.That experience really changed my attitude towards hair styling.

I understand that being born with very kinky, knotty and unruly hair meant that it was always going to be difficult for anyone to style my hair but that has been a hidden blessing for me over the years in this job. Of course, I won`t be styling your hair like mine unless you asked me to do so but I doubt that that will be the case unless you have hair like mine by nature.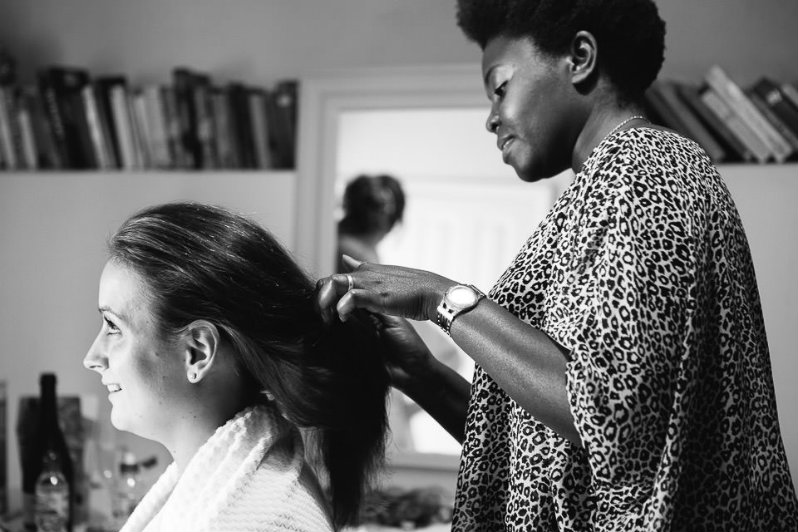 Image credits: Kevin Belson Photography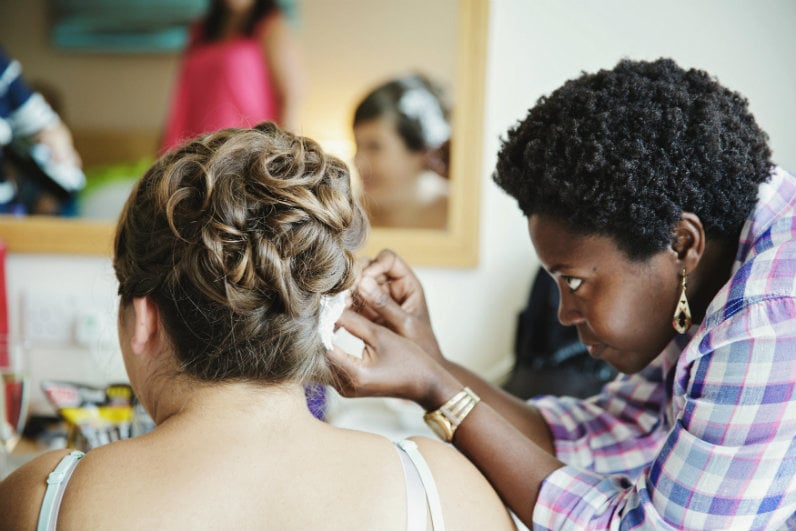 Image credits:Gemma Williams Photography
When you see me, first impressions might be thrown out of the window so be warned. I like to feel free. I will choose something that feels good and comfortable on me over something that is super pretty and uncomfortable and painful. I am not a polished person and dont often wear make up and occassionaly might treat myself to a nail polish and that`s about it. Do not expect to see me wearing stilettos, suits/jackets, ties/mini skirts or hot shorts/pants. I would struggle to fit in those anyway.

Not that I am thinking you would expect me to turn up in hot shorts any way but its worth mentioning especially if your intention is to choose a hairdresser that fits into that category. What am I like? I will let you make a conclusion when you see meet me in person.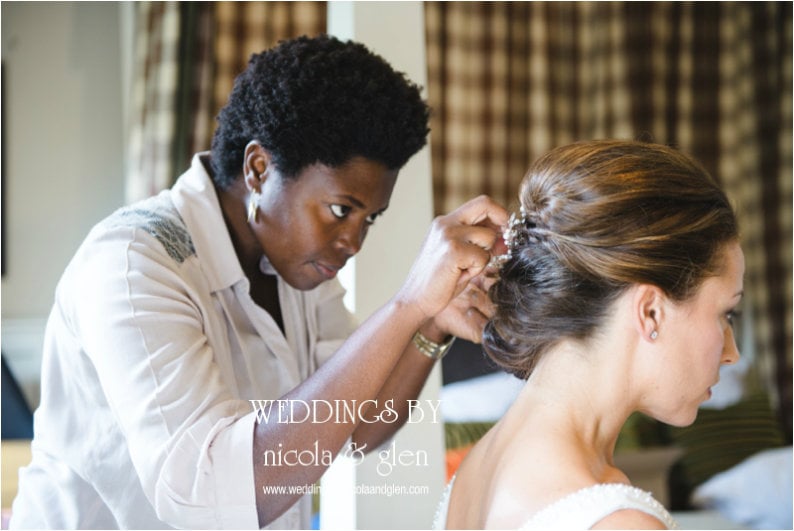 Image credits:Nicola and Glen Photography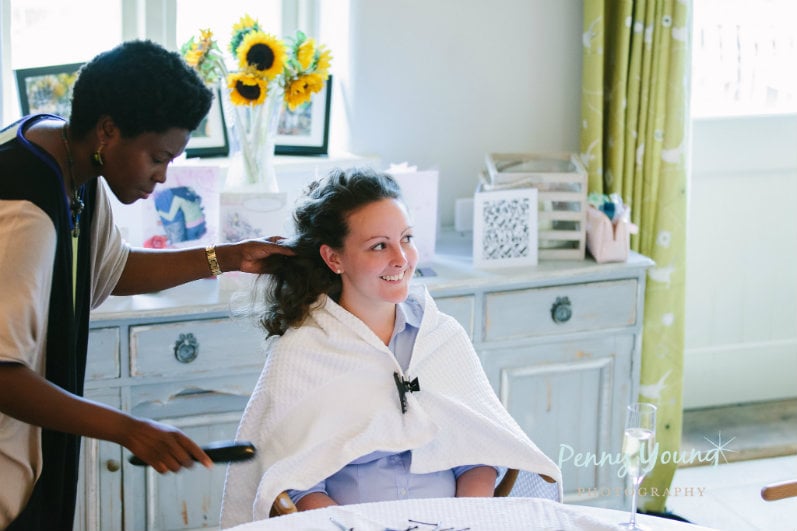 Image credits:Penny Young photography

Often people ask me questions like "So where did you do your training? How much experience do you have and do you have anything to show your level of achievements? and so the list goes on" To shade a light on such questions, I must say that if you are expecting my answer to be "I was trained in London by one of the best known universities and have worked in out standing high end salons", I would be telling a lie. And further still, if you are looking for someone with a portfolio of celebrities and awards under their styling belt then you will be truly disappointed with me.

I have not worked in famous salons or won any awards at all and I certainly have not styled any celebrities and I doubt I will be styling any in the future either unless they looked upon me with pure and simple kindness. Every one you see here on my website is my celebrity in my hair world.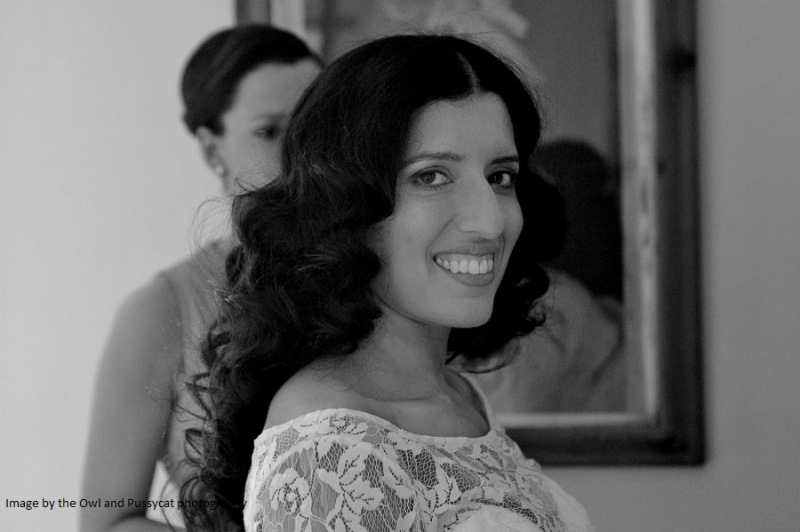 Image credit: The owl and pussycat photography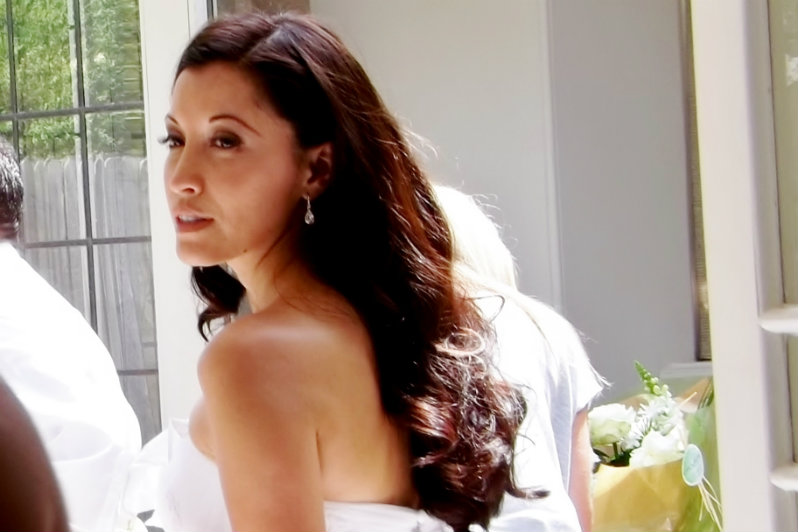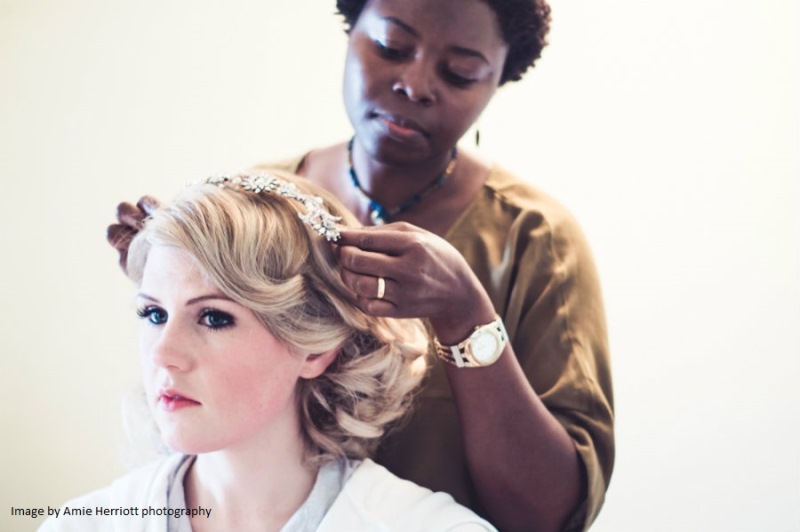 Image credits: Amie Herriott Photography

I trained for Afro hair and hair extensions back home. Home is somewhere in Africa. I then moved to Japan where I specialised in hair extensions. To be able to handle European hair, I trained for European general hairdressing NVQ level 2 after arrival here in Cheltenham at Gloscat. I hated perms and the idea of these always made me break out in a cold sweat so I could not wait to drop that and I would not say that I was excellent at colouring. I loved cutting but my true passion as always lies with styling long hair. Therefore, if you are not asking me to perm your hair, you and I will get along very well.

Now enough of this drowsy stuff about me otherwise I might get off the track and start telling you all about village life back home!
I will be very cheeky and say that in regards to hair styling, you have arrived at the right place and hopefully see you soon. I promise not to talk too much about myself when I meet you. That is if you have decided you wanna meet me after all!Hehehe! Give me a shot!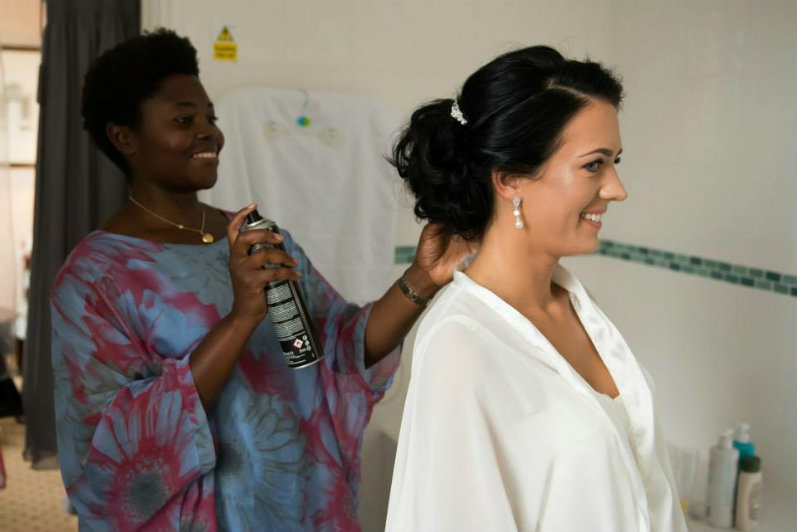 Image Credits:Jade Diurno photography