What is the perfect wedding hairstyle?
Posted on

The first thing you will have to consider is suitability of the chosen wedding hair style to your own facial features. Is the style complimentary to your facial features? But what is the perfect face? In the world of hairdressers, an oval face is the perfect one as it can usually carry off most hairstyles even the ridiculous ones! But you do not have to have an oval face to find something incredibly feminine and suitable to yourself.

There will be steps taken by your hairdresser to make sure that this is achieved effortlessly. The second thing to consider is the hair texture, volume and length of your hair. These days, length and volume is not such a big deal in deciding how to wear your hair as this is easy now due to the readily available hair extensions. Hair extensions can work wonders when it comes to enhancing your chosen hairstyle. I love them because they make the impossible achievable.
However the texture of the hair can be tricky sometimes, but your hairdresser should know what would be best to do. Consulting with your hairdresser before your wedding day should shed a light on what would be the best option for your hair texture, volume and length.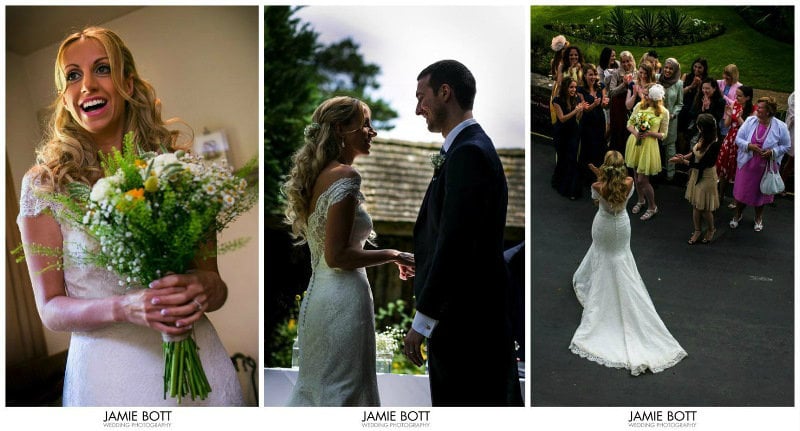 What are you wearing and how do want to perceive yourself or how would like to be perceived? What is most important to you? Is it the look or how you feel. In my opinion for a bride, I think these two are equally important points to consider. Is comfort more important to you than anything else? Or are you quite happy to wear the highest stilettos and not think about the discomfort. I am personally, not keen on pain and discomfort and hence would find the stiletto option out of the window. I would rather look smashing, feel great but be comfortable. So in my case, I would go to great lengths to make sure that the look I wanted was perfect without having to scream with the pain and if I did not have the choice, then that would be another story.

So think about these points and choose a beautiful hairstyle that looks effortless but still retains the comfort and looks fantastic on you. Do not let the style wear you down. You have to be the wearer of the hairstyle! You will be walking down the aisle and not the catwalk! Well of course unless you want to achieve that catwalk look for your wedding day. The choice is yours.