The ultimate hair and hair accessory package
I offer a specialised wedding-bridal hair styling and a bespoke hair accessory service for brides to be. You will only have to let me know a few details of your vision.
As a wedding hair stylist, I have learnt over the years to create beautiful hair styles for all my clients with a passion that I would like to share that with you as you look through my website. The balance between hair and hair accessory has to be right for the whole look to be complete. I hope that you will agree with me on this.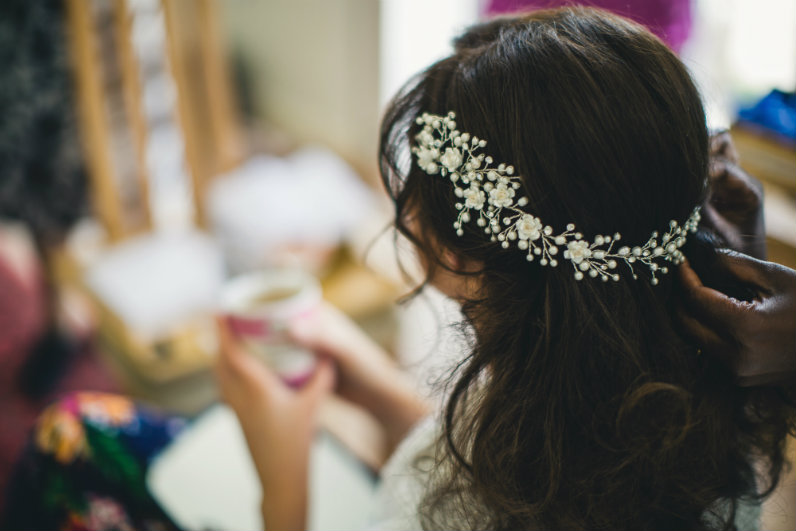 Choosing your hair accessory
I am inviting you to work with me on choosing what will be right for you on your wedding day. The designing of the hair accessory and all hair styling is done to suit the individual. If there are any hair style ideas that you like but you are not sure of whether they will suit you, I can adjust any style to suit your personality. I will be advise on what type of accessory to choose to suit your hair type and your vision. Visit me in Cheltenham to have a chat about your ideas. As a team, you and I can both be creative and bring your hair dreams to reality.
Your Vision for your wedding day
Your wedding day hair needs, requests or concerns come first and it`s all about what you want and not what I want. I hope that what you see here will inspire you in your journey to finding a hair style that will bring out your natural beauty. If you like what you are see here on my website please do come and have a chat. I have plenty more to tell you but i dont suppos you want to be reading too much here. I shall look forwards to hearing from you. Image by Tentwentyone
Can I have my styled without buying your hair accessories?
Yes you can. You dont have to use any of my hair accessories.If you would like to book yourself in just for hair styling then please send me an email with as much detail as possible including the number of people that will require hair styling,your contact details,venue and I will get back to you as soon as possible. Thanks, Sheena.

Send email
More information about my work.