Lizzie`s vintage wedding hair style at Buckland House in Devon-UK
Posted on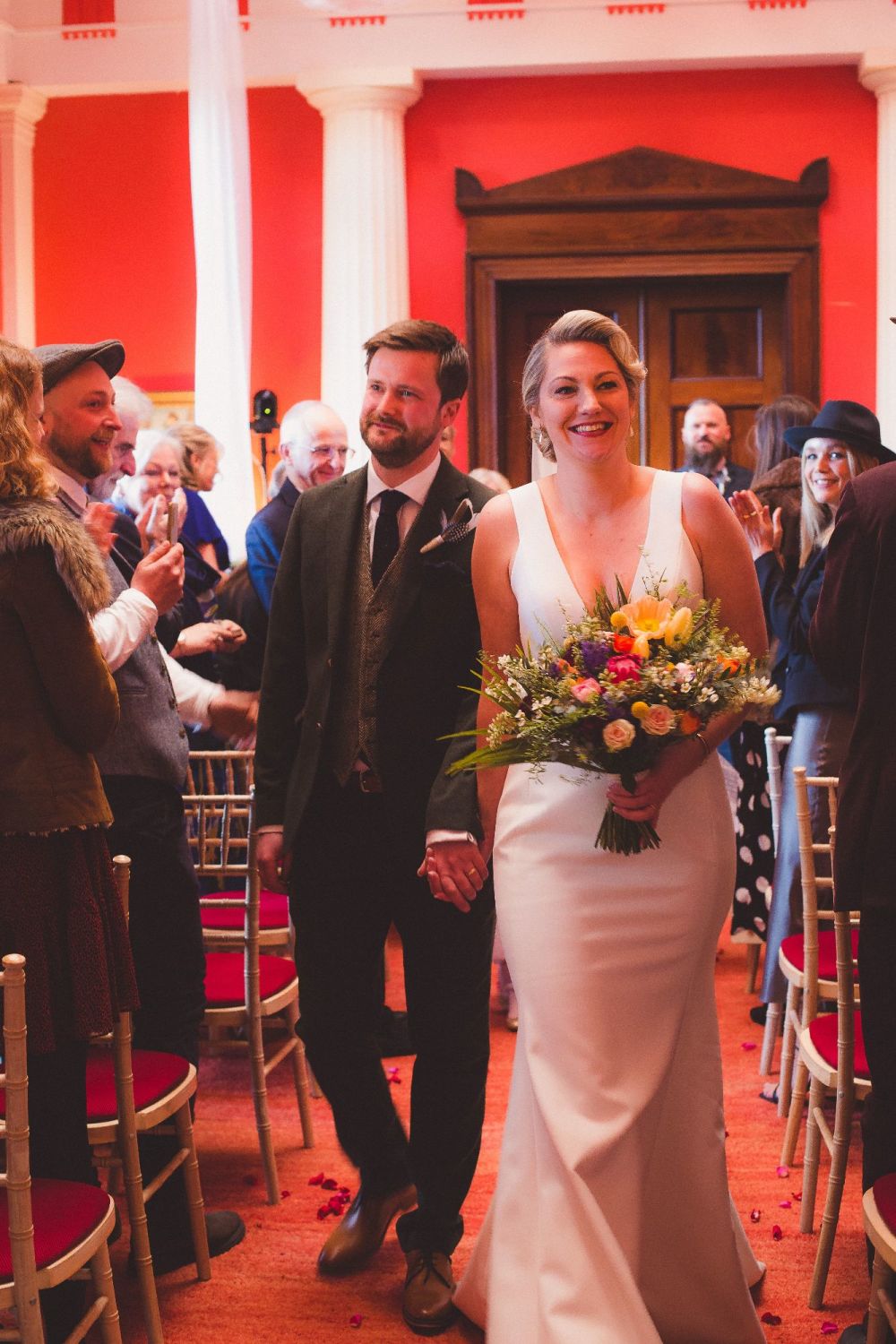 I do received messages from previous bridesmaids contacting me for their wedding day hair styling but Lizzie was special. Special because of the time lag from when I last saw her. Lizzie had been a bridesmaid more than 10 years ago! What a wonderful surprise when she sent this message!
"You did my hair for me when I was a bridesmaid for Jasmine`s wedding in Cheltenham years ago and I absolutely loved it! I had to find you as I would really like you to do my hair on my big day! I would like something the same as what I had before or very similar! :-)"
And to be honest, I have to confess that at first, I couldn't remember her at all! And then with further emailing, it all came to back to me.
It is always heart-warming to receive a message from previous bridesmaids who are brides to be and very exciting when they say they would like to have the same style I did for them ages ago when they were bridesmaids for their own wedding day! Very nice!
She lived in Devon and the wedding was going to be in Devon so the distance was well over my normal one. But she said she had to have me at all costs! Even to the extent of paying for my accommodation and in fact offering me to stay over at the wonderful manor the night before……and…to bring my husband along for the drive and to enjoy the extensive grounds of the manor with the lake where he can go on a boat or go swimming if he wished!!!!! Woow! Yes wow!
I have had brides give me presents and pretty tokens of their appreciation after their wedding but this was purely spoiling me…first, to be among her family members on the day before and then for me and my husband to enjoy the house and the grounds. We did spoil ourselves with walks in the beautiful natural and endless acres of grasslands, smelling the pine woods and spring flowers, watching birds and wild deer in the fields nearby. What a treat! Not to mention the pleasure of styling her hair to the sounds of the birds in the grounds. What more can I say? It was a success.
Once the job was done, my husband and I meandered again through the beautiful Devon country side feeling like a newly married couple and headed back to our simple little house in Cheltenham fully rejuvenated and with smiles on our faces knowing that I had nailed the hair style. I love this job.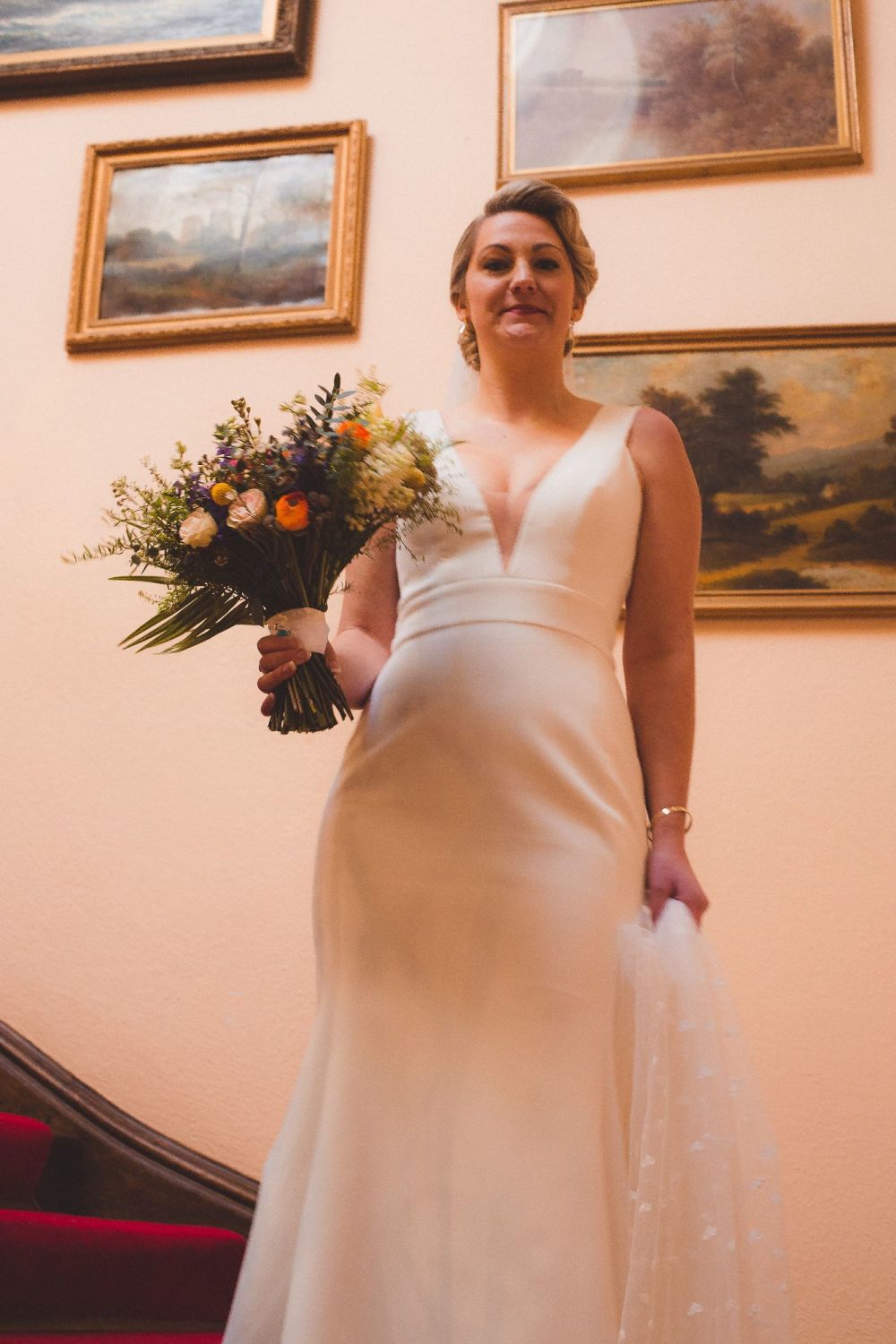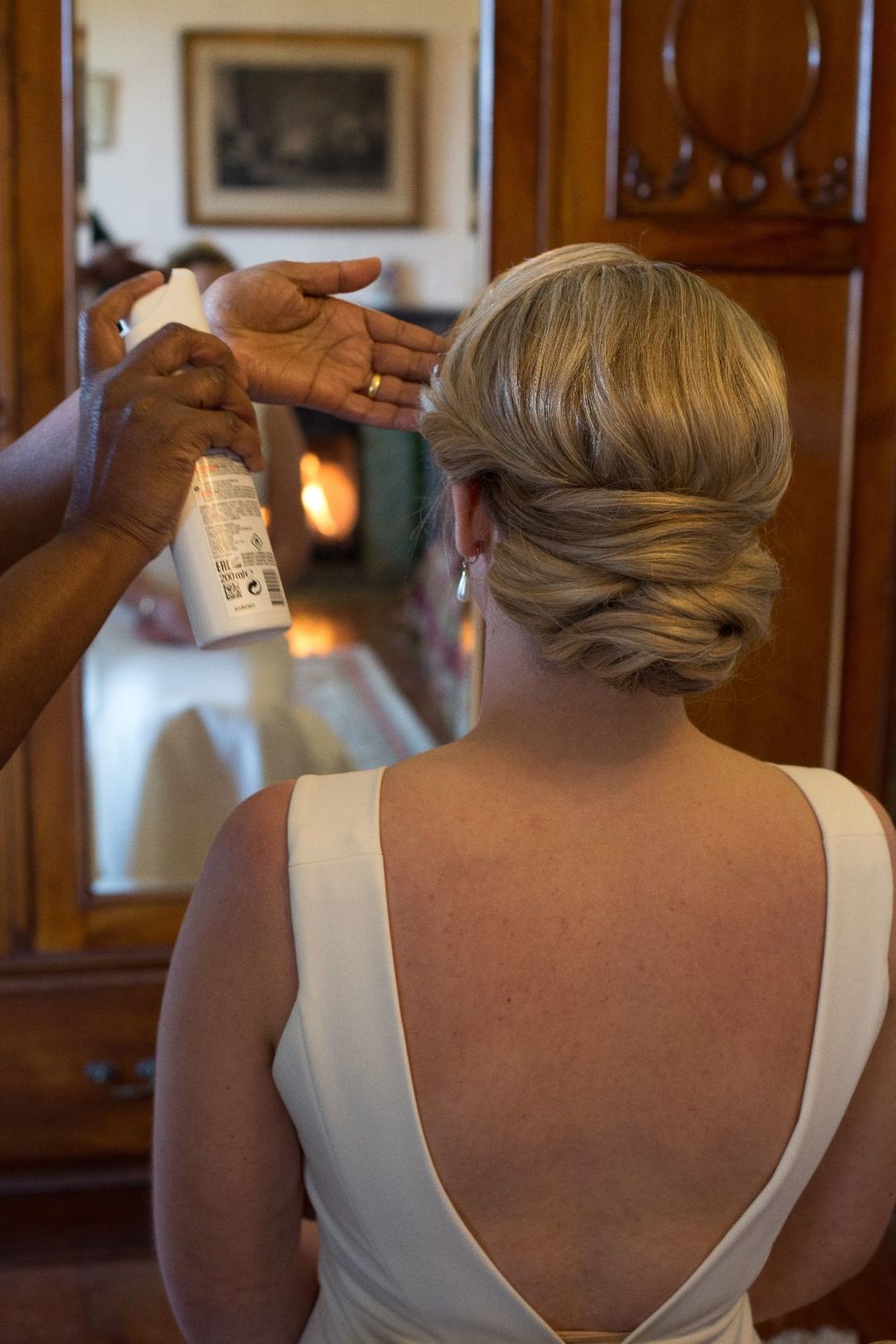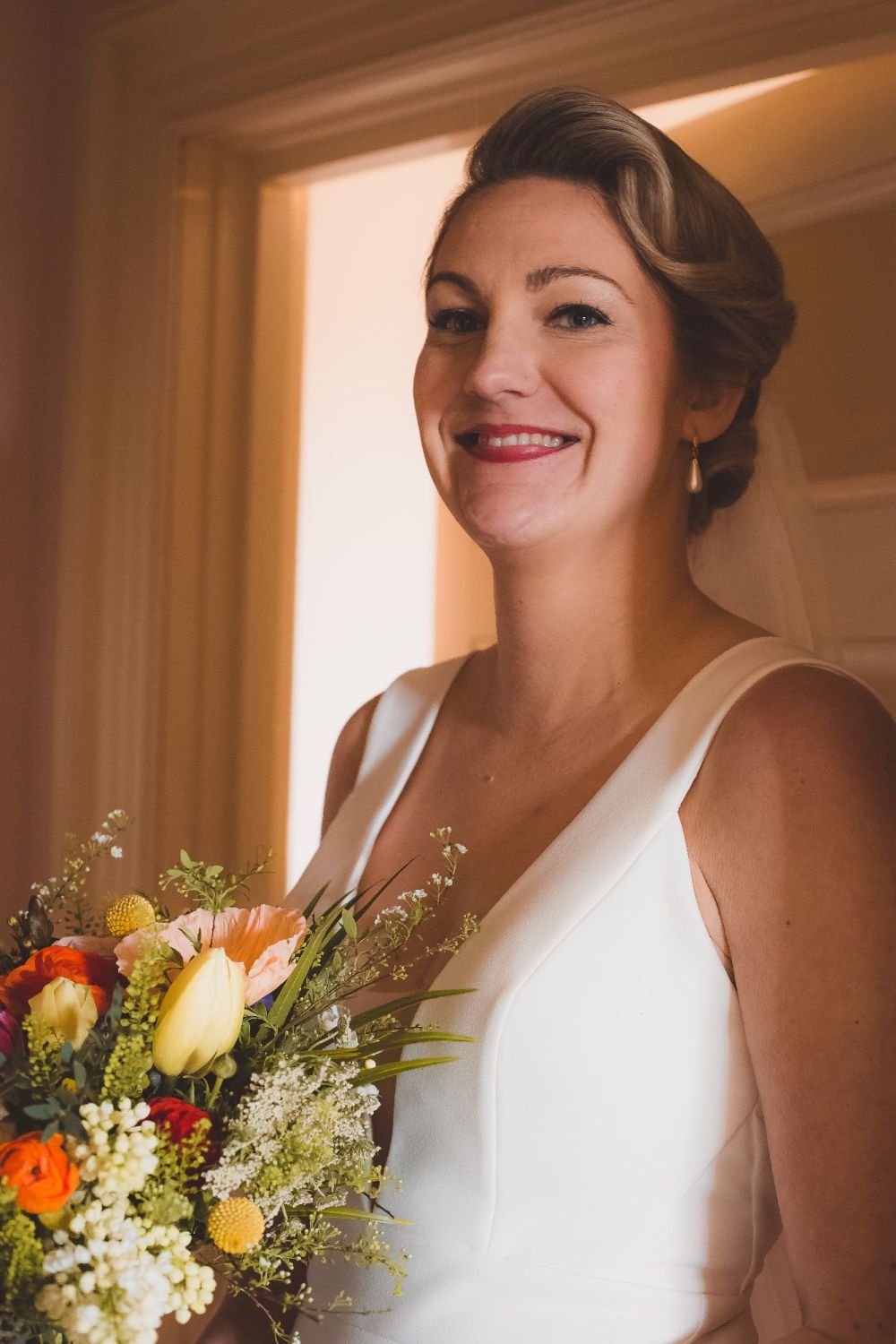 Image Credits: Lizzie`s images have been shared by her and her wedding day photographer-The Vintage Wedding Photographer https://www.thevintageweddingphotographer.co.uk/