Elisa`s Wedding At Cripps Barn-Cotswolds-UK
Posted on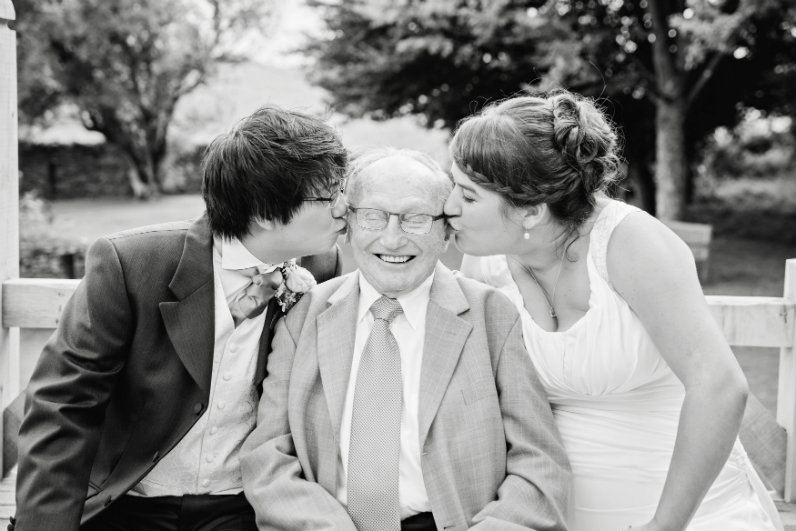 I met Elisa one hot summer`s day afternoon and the warm air gave us that taste of a good summer yet to end. Elisa knew roughly that she wanted her hair up at the crown. She had extremely long and thick hair all of which she wanted out of the way so as to allow her to relax. We decided to be creative using the delicate lace and pinned that into the style to add something a little special to the hair style given the whole vibe of the wedding. She was getting married at Chedworth Church and holding the reception at Cripps barn in the Cotswolds.
Elisa organised most of her day single handed with the help of friends and family. Her wedding dress was being made by her very good friend who was still at University and based in Germany. This was one of those don't stress, feel free and relax weddings. If you had just walked into the room where we were getting ready, you wouldn't have guessed someone was getting married on the day until you had seen the wedding dress. Yet the emotions were plainly visible from every little detail on the beautifully wrapped tinny gifts right to the thread and ribbons that actually tied the delicate little surprises of the day and especially so for mum and dad who had travelled that far to be there for their special daughter.
What a beautiful family.
That was one of the best days of my career and very happy to have been there. It reminded me of how little things that we take for granted can make such a huge impact on one`s life. You may have already seen these images somewhere else on my website. They were taken by Gemma Williams photography who kindly allowed me to use them here on my website. You can view more of Gemma`s work on her website. It was the first time I had worked with Gemma and she was a real pleasure to be with, gentle and invisible through the morning. Very relaxing
http://www.gemmawilliamsphotography.co.uk
The make up was on this occasion done by Vanessa.
I had a lovely card and message from Elisa which made me laugh so hard I was in tears. "Thanks again for all your help, you made me and everybody feel so calm on the day. Jon said that my hair looked beautiful and that he couldn`t believe that you managed to fit the lace in so elegantly. He also said that he's never had to remove so much metal (hair clips) from my hair before! :)"