Laura`s Wedding At Kingscote Barn In Tetbury
Posted on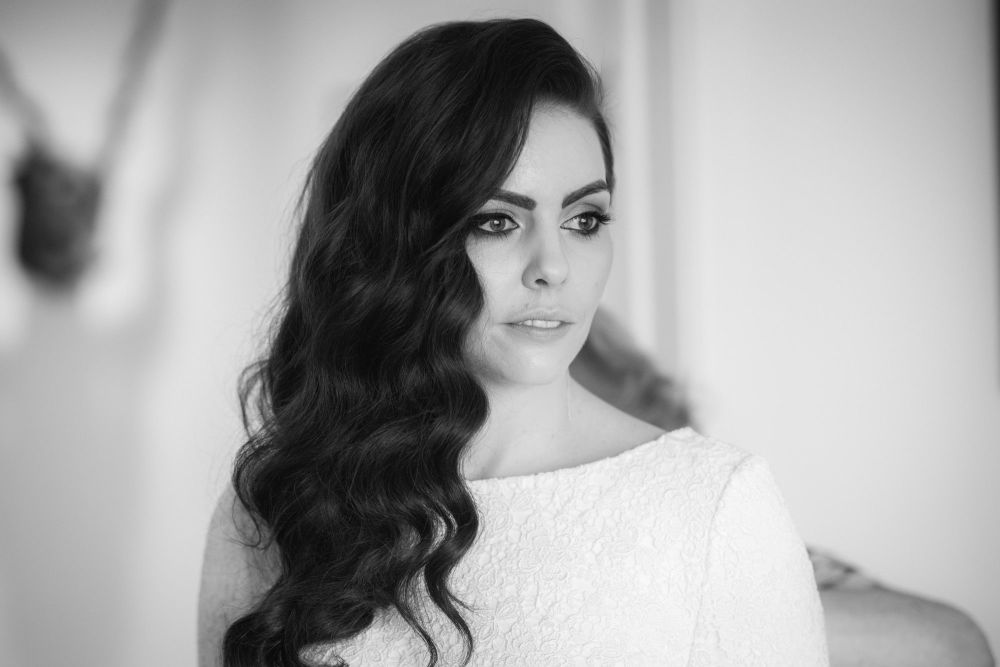 I should have shared Laura`s wedding ages ago. Laura`s wedding was in Tetbury at Kingscote Barn in 2017. It`s late I know.
Laura had long hair and wanted to wear it mostly down and with loose waves. More like a Hollywood wavy style. The style is really pretty and feminine which I really love but also quite a challenging style to keep intact if you are fighting against the weather. Yes the weather among other things is very important in deciding on how you are going to be able to deliver the requested hair style and how best to keep the style to last well throughout the harsh weather.


Well, when Laura`s wedding day arrived, you probably already know what I am going to say. Yes, the weather was rainy and windy and on top of that, I wasn't feeling very well on that morning. Of course, forgetting how I felt, I cracked on with the job like nothing else mattered at all. Yes I did my job like my life depended on it! I really mean that. I doubt Laura had an inkling that I wasn't well.
My magic brushes, hands and rollers did the job beautifully. After a few hours, the bride looked just stunning and full of smiles. I must say that even now looking at Laura`s wedding wavy hair style, I couldn't have been more proud. I think I nailed it. Yes sorry to sound cheeky. But now and again, I do pinch myself. The style lasted quite well through the very windy and rainy day and I couldn't have been happier. I hope you will agree. If you like her style, get in touch. Thanks for the read and enjoy these wonderful images from Gemma Gaskins Photography. P.s Lauras make up was by Elle Hitchens.