Lorraine`s Wedding At Cripps Barn-UK
Posted on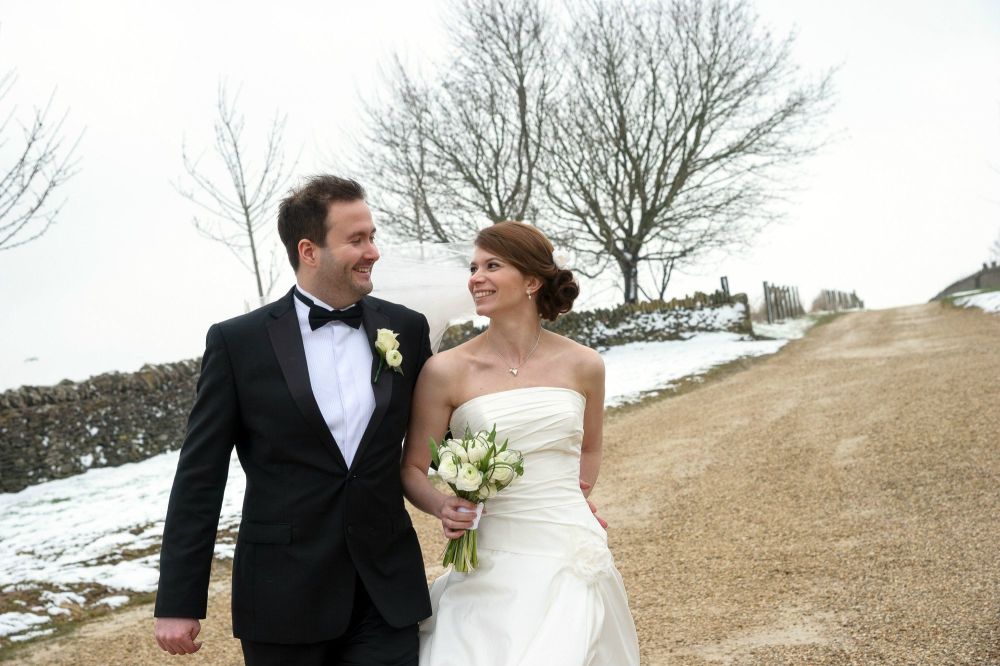 Spring or winter weddings? What is your preference?
If you asked me, I know I would choose spring without a doubt as I am a very cold blooded person and I think my lips would be too frozen to say my vows if I was to choose a winter wedding. When I go walking in the country side in winter time my body parts especially my lips and hands freeze to the point where It`s difficult to say hello! Weather wise, I am truly not cut out for the cold weather. If I had another choice again, I would choose a summer wedding on a beach somewhere on one of those beautiful dreamy islands like the Seychelles! This is a great honey moon destination rather expensive but one to choose if you are looking for the perfect beach. Shall I dream on? Hm….. Perhaps on another day. I have some work to do.
This wedding was a spring one. I personally associate spring with warmth and beautiful colours of the first shoots of flowers in the fields. You know, sometimes you can be very well prepared for the weather and then it plays some tricks on you for no reason at all just like that! The snow had fallen heavily the night before and I was keeping my fingers crossed that the roads were okay. On the morning of the wedding day, there was more snow and was slightly worried about the road conditions.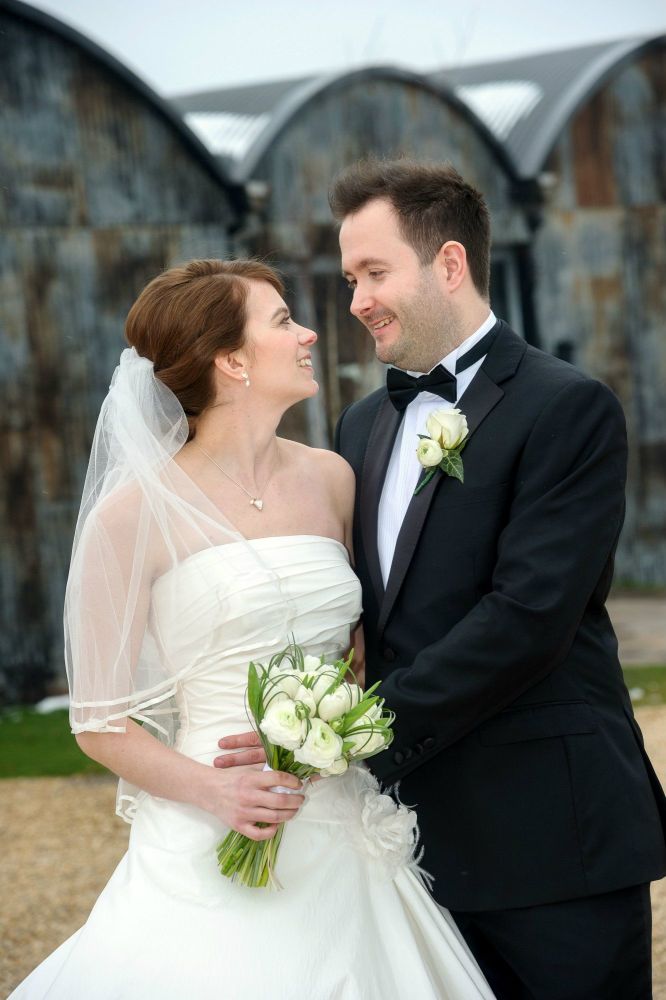 Luckily, the roads were still safe and open for use so it was a straight forward drive to the hotel on the morning. Plus I was only driving to Northleach in the Cotswolds so it was an easy road. I arrived really early for the hairstyling and Lorraine and the girls were already up and ready for me. On mornings like this, you want to have a lie in and cuddle up to the warmth of the blankets but no the girls were all up and even though some had flown from abroad, there was no sign of lack of sleep at all on this day, the moments of Lorraine`s special day which I have a pleasure to share here were captured by Stewart here http://www.smcphotography.net/blog/?p=2000. Lorraine and Chris were brave to take some snow images outside! Who says its cold when it snows? Here is a sweet message to me, "You did an absolutely fabulous job. All the girls commented on how calm and professional you were- not only did you finish ahead of time but everyone loved what you did, it made me really happy. You were a star!" Thanks Lorraine.
Here are some images of the hair before we did final checks.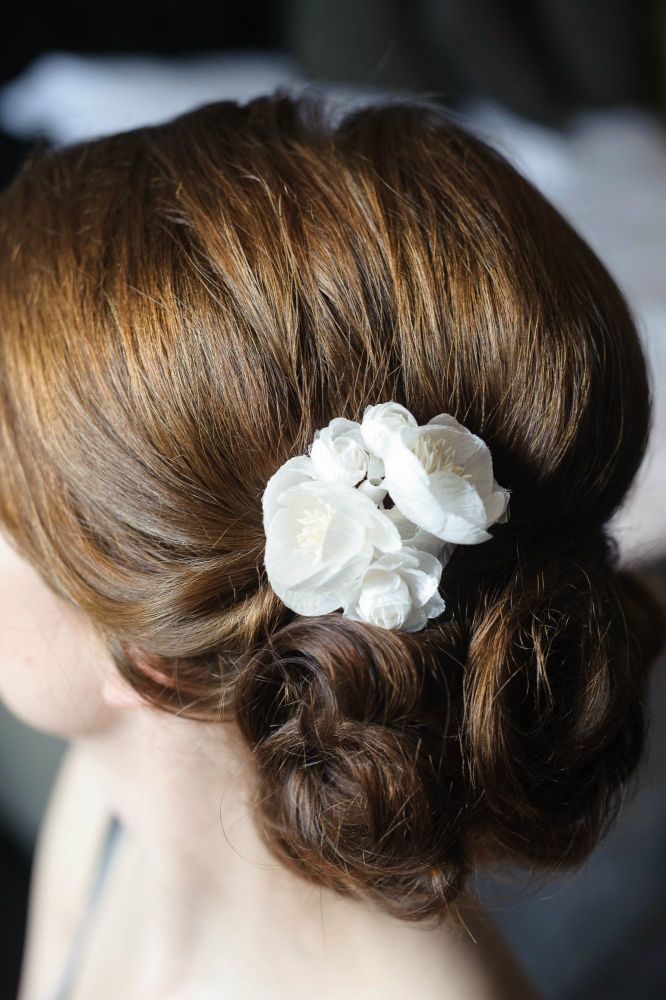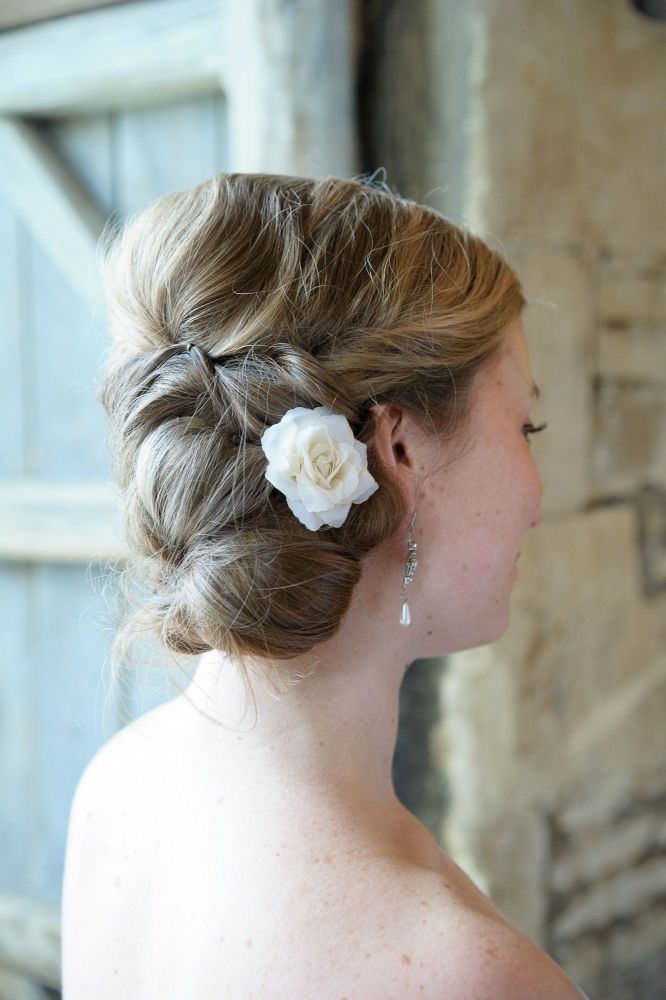 Images for this blog entry are by the courtesy of Stewart Clark http://www.smcphotography.net/
Thanks for browsing.
X Sheena.