Helen`s Wedding At Cripps Barn-Cotswolds-UK
Posted on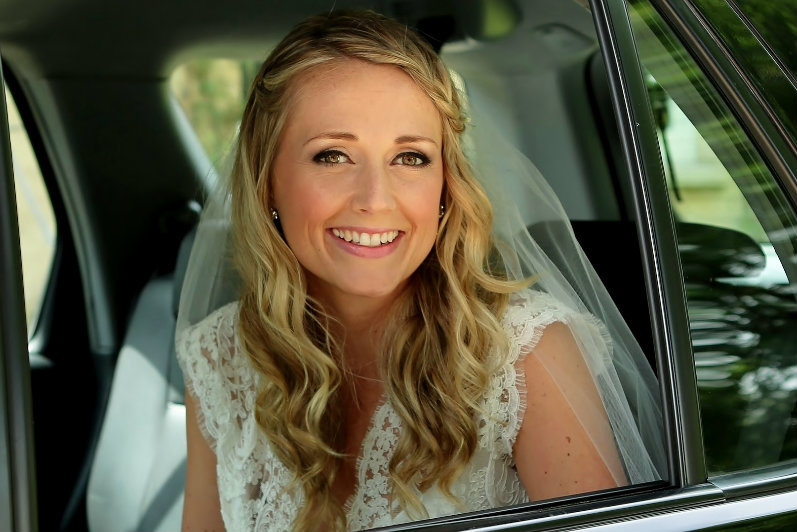 To all my visitors, I couldn't help myself to share this review from Helen my bride. She got married last year in July at Cripps barn near Bibury in the Cotswolds.
I had communicated to Helen mainly by mail and all her wedding hair planning had been done mainly by mail as long distance calls were difficult with the time difference and work etc. She lived and worked in Hong Kong so we didn't have plenty of time for trials. On the day we met,listening intensively to the description of what she wanted, I gathered she wanted to have her hair styled down.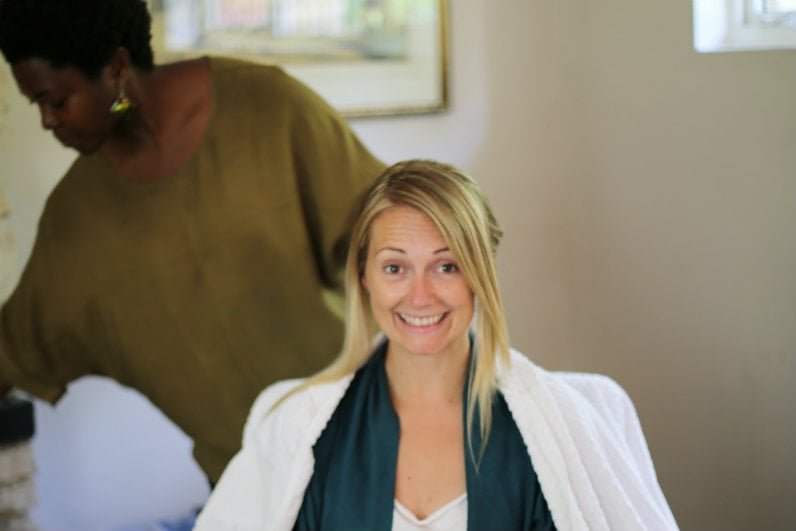 She had ideas which I used in the styling but most of all, she wanted to look and feel relaxed with her style and at the same time feel special and she loved braids. Her bridesmaids were wearing the same neckline dress to compliment her own wedding dress. For the bridesmaids given all that information, we chose a style to tie in with Helen`s requests. This is the beauty of what I do. I flex my arm muscles, and command my tongs and hair brushes to give you just what you dream about.
She was perfectly styled and a happy bride too. Her make-up was done to suit by Emily and as ever Emily didn't disappoint. One can create a beautiful hairstyle but it can easily go unnoticed if the make-up does not compliment it. I never underestimate the eye of a professional make-up artist.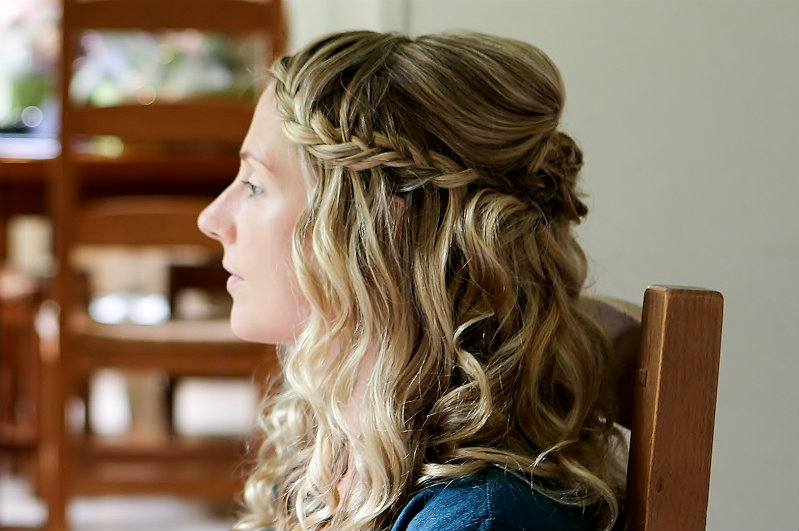 And now here below, I have the pleasure of sharing what Helen had to say about her whole hair and make-up experience.
Helen wrote, "After lots of internet research, I decided to book Sheena as my wedding stylist and it was one of the best decisions I made. I live and work in Hong Kong so my wedding day was planned from a distance. Sheena was easy to get hold of and she kept in regular contact over email. She was also very flexible when booking my hair trial. I felt completely at ease during the trial (even though, due to circumstances, it was only 10 days before my wedding). Sheena made sure I was open and honest about what I wanted. I looked lots of pictures and showed Sheena my ideas. We talked about different styles, options with braids and even looked at the different style of curls created with different tongs. She was constantly talking me through; showing me different effects and asking if I was happy with the overall look.
I wanted my hair down, but I wanted it to look special and for my hair artist to create a style that I couldn't have done myself. Sheena worked wonders; she knew exactly the style I was after and then she worked with each of the bridesmaids to create looks that were not identical but all complimented my look. I would describe it as boho-chic; I had a waterfall braid with natural curls, and a little bit of height to give extra body. My bridesmaids were all different, but all of them had a style of braid that tied all of the individual looks together.
Sheena worked with my make-up artist and together they created an itinerary that ensured the morning ran smoothly. My wedding morning was calm, professional, happy and relaxed. My hair lasted the whole day and still looked fresh for our first dance. I can highly recommend Sheena for any bride, she made me look and feel amazing"
In addition to all the above she sent me an email too!
" Hi Sheena, thank you for being part of my very special day. Having you and Emily there to keep us all on track (and calm) was wonderful and I am so happy that I managed to secure the day with both of you."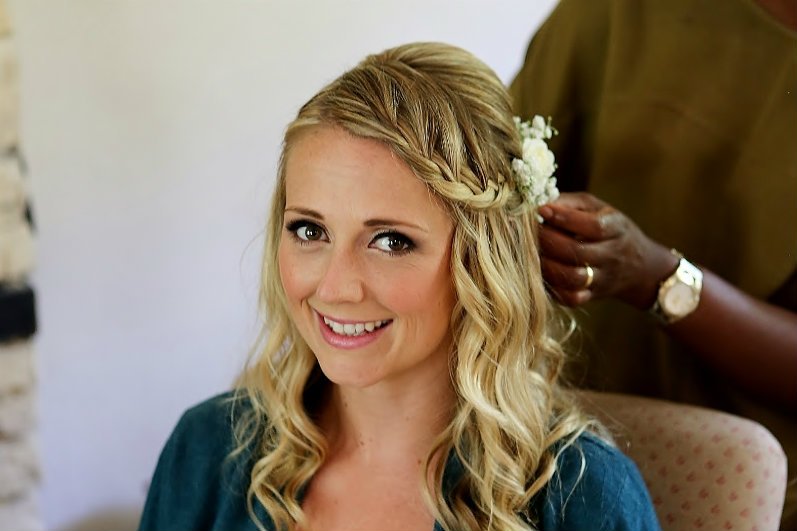 Helen, thank you SO MUCH for such a kind review and for sharing your images here. You should see my face now. I am smiling from ear to ear. xxx Sheena.