Michelle`s Wedding at Upper Court-Kemerton-Tewkesbury-UK
Posted on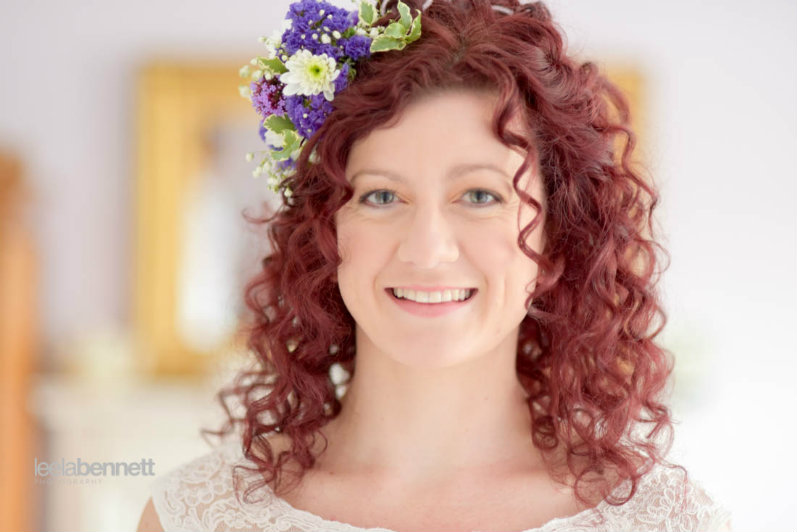 Generally speaking, I can say that most brides that come to Sheena`s Wedding Hairstyles will most certainly choose to be a little different and unique given the choice. Natural hair does not have to be plain.

You can choose to be a little more dramatic but still keep your natural traces without the extra stress of how you will cope with your hair in extreme weather conditions. My bride Michelle has naturally very curly hair and she wanted me to style it and neaten it up whilst keeping her natural curls under control for her wedding day. She wanted to be herself but with just a little additional wow factor.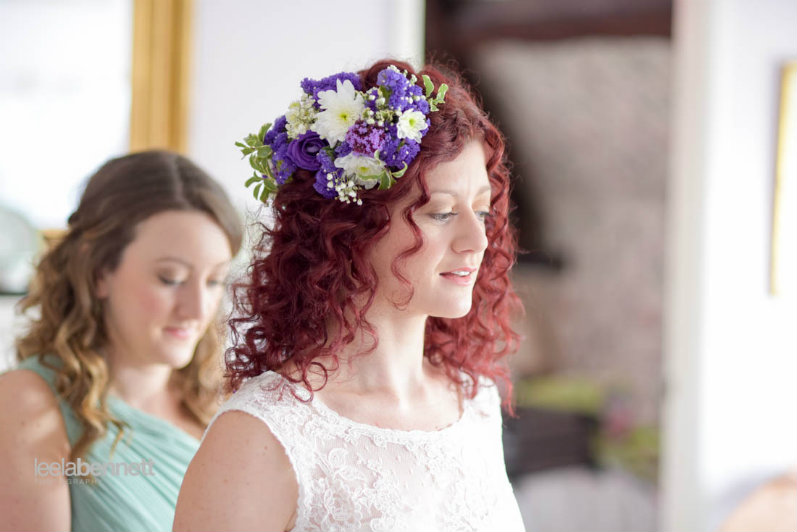 At the trial, the style we chose was very much a bohemian one to be dramatized with natural flowers. And on the wedding day, it was all team work on the day. Michelle and the bridesmaids wired all the flowers as they were getting ready and all I had to do was arrange them in the hair after styling. And what a bold statement we achieved.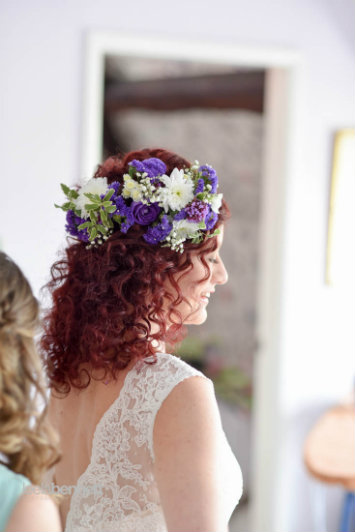 On sudden instinct, to try and pick up Michelle`s theme, I played with different foliage, added rosemary and lavender to compliment the delicately handmade material flowers for the bridesmaids hair. She loved it all and I was over the moon with it. I hope that you like it.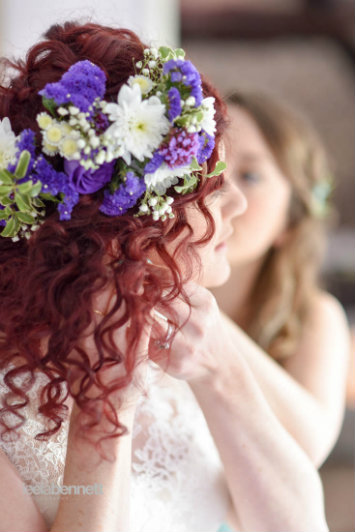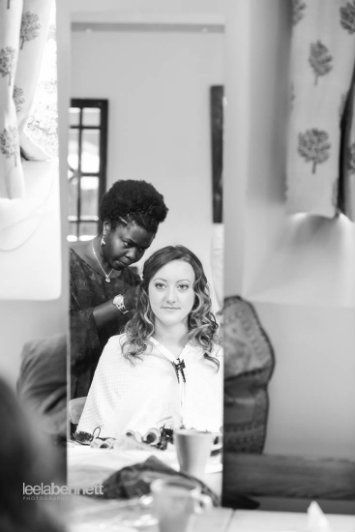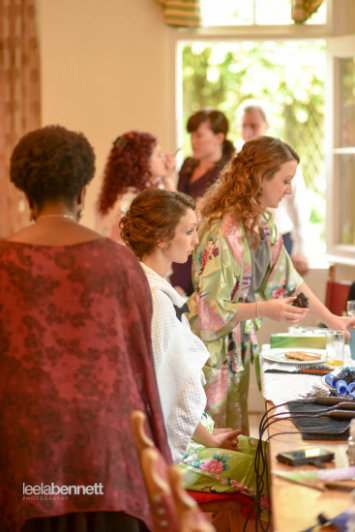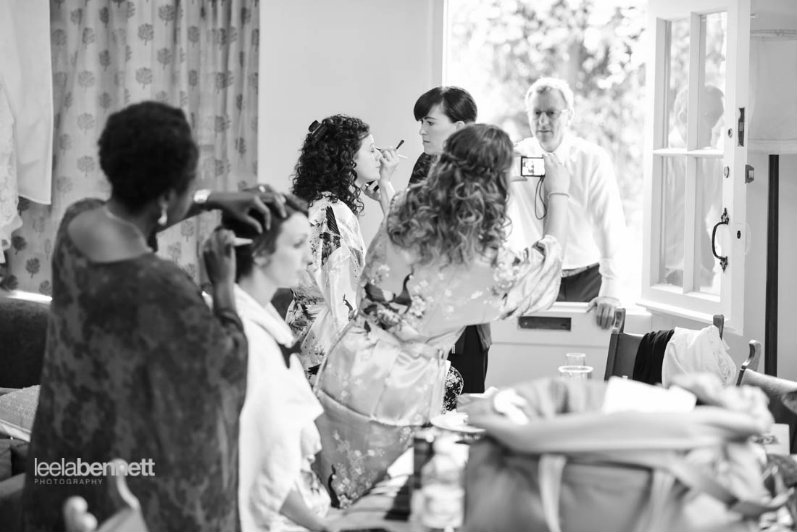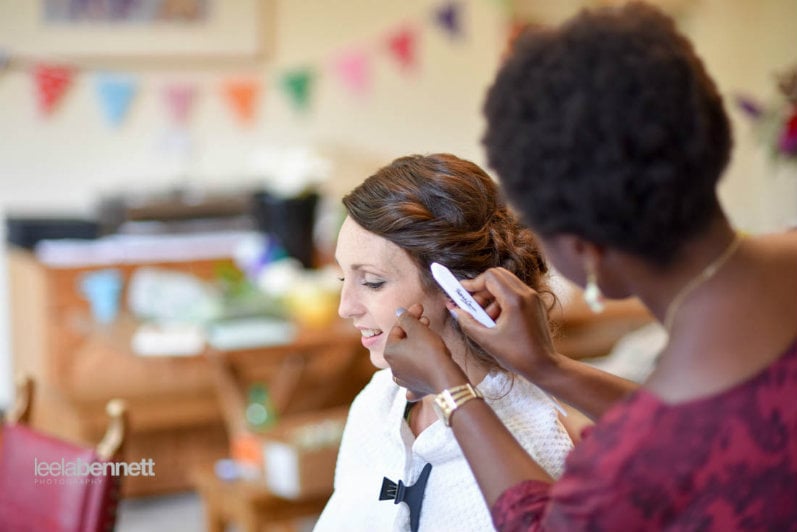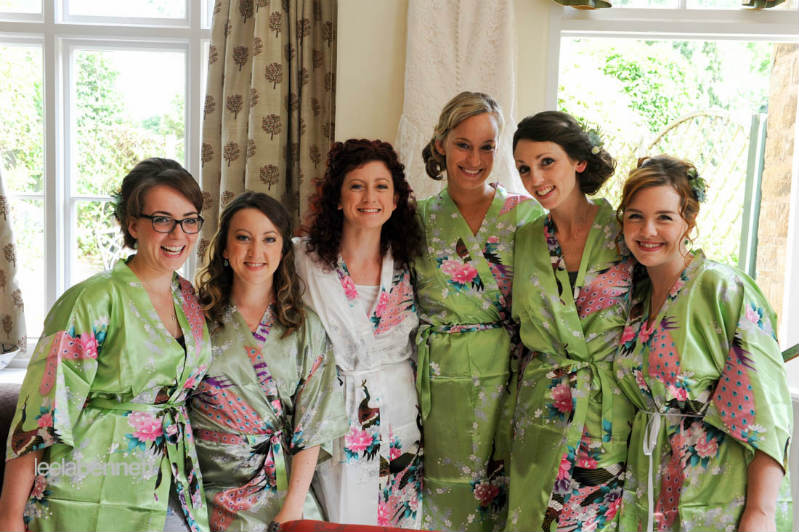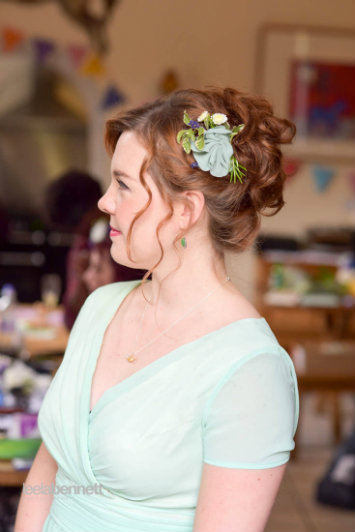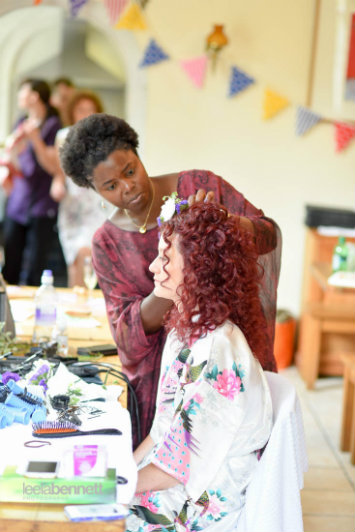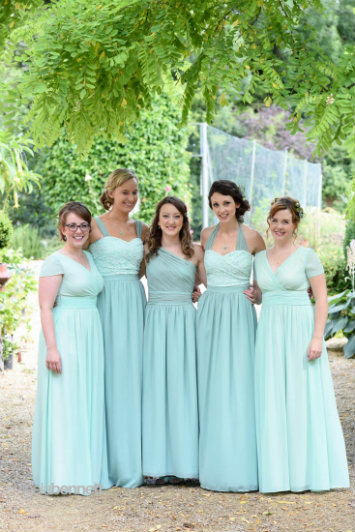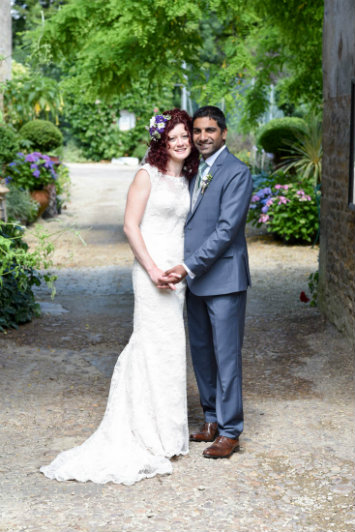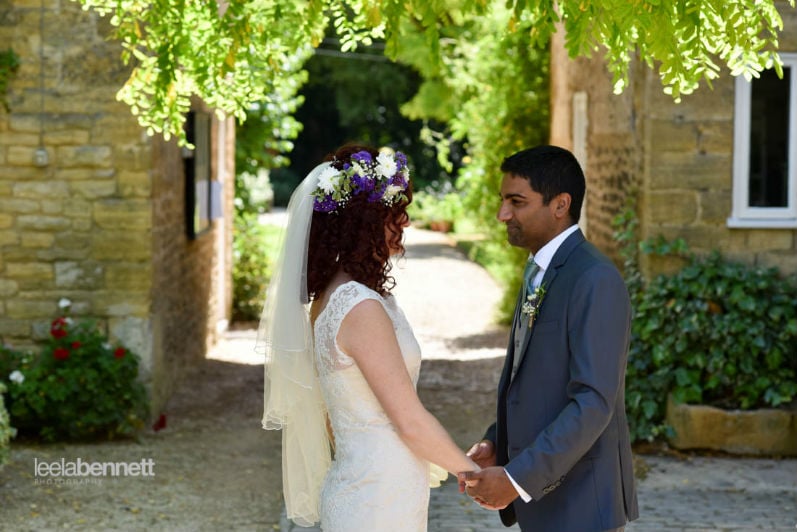 My appreciations to Michelle and Leela for allowing me to use their images here on my website. It was a pleasure working with Leela who was a treat to have around for the day.This lady comes highly recommended as she is a calming influence and her work is great. Please find her on her website www.leelabennettphotography.co.uk If you have naturally very curly hair and worried about it then give me a shot.We can find something suitable I am sure that you will be happy with.xSheena