Jemma`s Wedding- Cirencester-UK
Posted on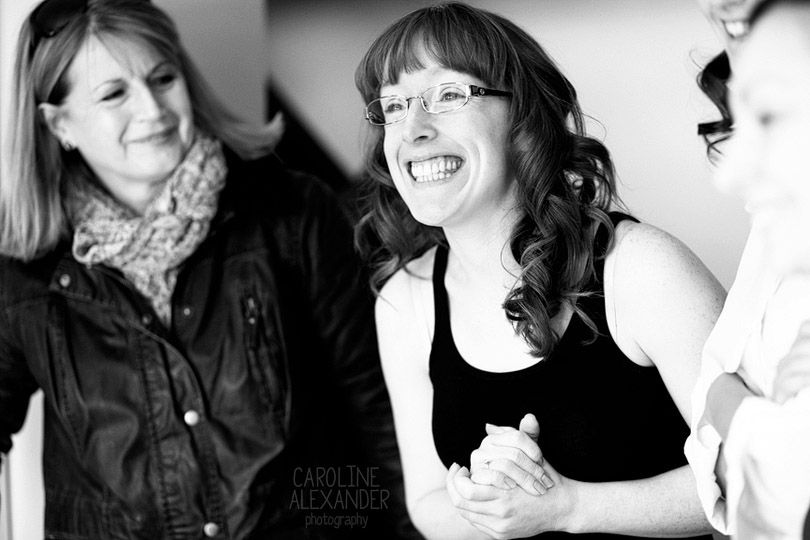 On this one occasion, my bride Jemma was a recommended to me by Clare Bryce. She most certainly and kindly recommends me more than I deserve and for that I am very thankful. I have worked with Clare on so many occasions and I have so many great works from those weddings with her and it is difficult to pin down my favourite but let me share this specific one with you.

Jemma contacted me well in advance and she had 6 bridesmaids all of whom needed hairstyling but I was not going to be able to meet before the wedding day. We kept in touch mostly by email through which we organised different wedding hair ideas to suit the individual so as to make sure all were happy with the styles. Again, as is always the case this was a very early start for all the girls. But they were all ready for me when I arrived. Jemma was so organised with the times schedule that I didn't worry about time at all. Gemma`s wedding style was naturally simple and relaxed. That shone through even with the hairstyles that she and the girls chose."I want to be me". She had said when I first met her. Knowing that whatever I did was still going to have to fall back on that request, we stuck to the simplest form of hairdressing that one can have for a wedding day. Throughout the hairstyling, I kept in mind what each girls hair texture was like and what their fears wear regarding hairstyling. We all have those fears don't we? Because I have been there and I too have my own fears when it comes to hairdressers, I could relate to some of the girls requests. All hairstyling was done according to the persons specific requests and all went perfectly well. Jemma`s bridesmaids were a real treat on the day. There was so much fun with the girls right from the start. And on especially this occasion, she was so happy no one could take the smile off her face. She smiled all morning and from the images, I can see that she smiled all day! Perhaps the only time she looked serious was when I was fixing her veil. I had to ask her to hold the mirror for me so I could see where and how it was going to be fixed. Obediently she concentrated for a good solid 5minutes and probably the only intense 5minutes of the whole morning for us all.And when I was done, Jemma smiled again.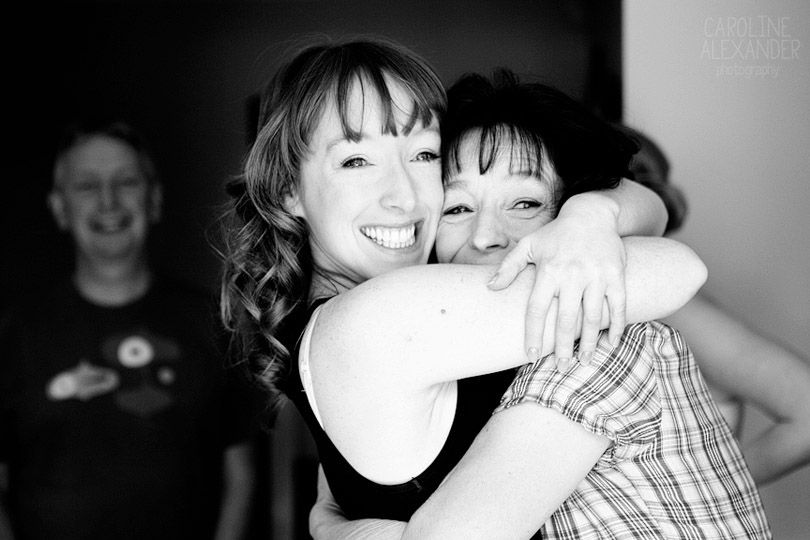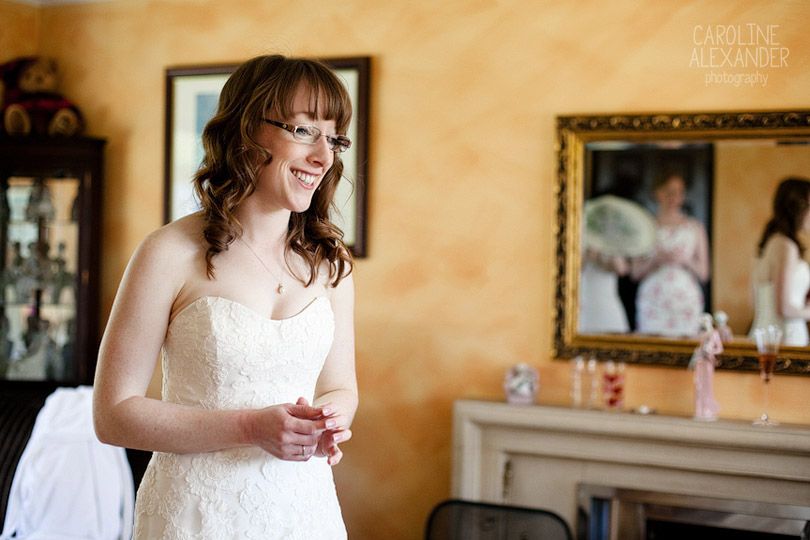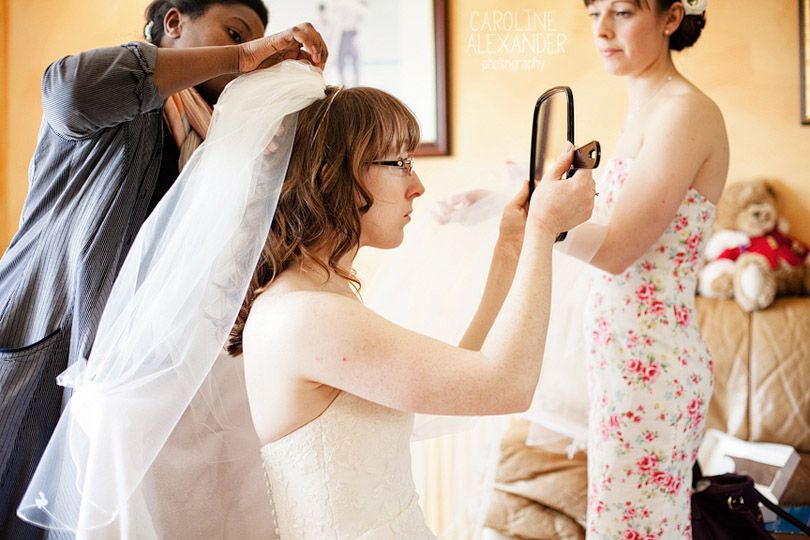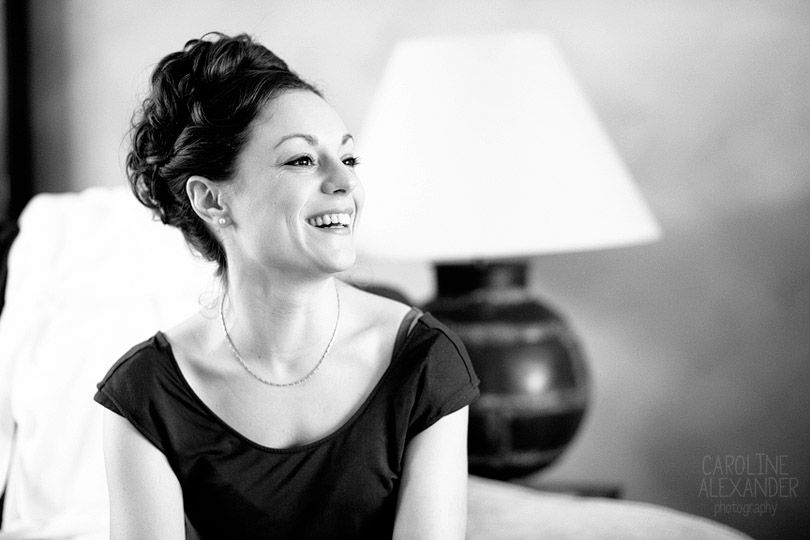 On that note, what makes me smile at work? The answer, in my case, has got to be seeing a perfectly happy bride/client after the job is done. I hope that you can see all the above clearly in the images here captured by Caroline Alexander. Special occasions are never complete without a camera these days. I met Caroline on Jemma`s wedding day. I didn't talk much to her through the morning as I was consumed by my work but she had something about her that made me feel at ease. She works very quietly and illusively and so calmly too. I think this is the secret of capturing great images….perhaps??? What do I know of photography? Ignore me. Might not know what I am talking about but any way, many days after the wedding, I asked her how she would describe herself as I wanted to blog about this wedding . "How would I describe myself, hmmm.... :)"She answered, "Relaxed, approachable and fun I hope. I like for people to feel they have a friend along with them for the day, someone they can trust and feel comfortable around. My work I think of as being warm, bright and airy. I am a documentary photographer on the whole and prefer to stay back and document what happens with no interference, except for the couple portraits which I also take a relaxed approach to but has some direction. "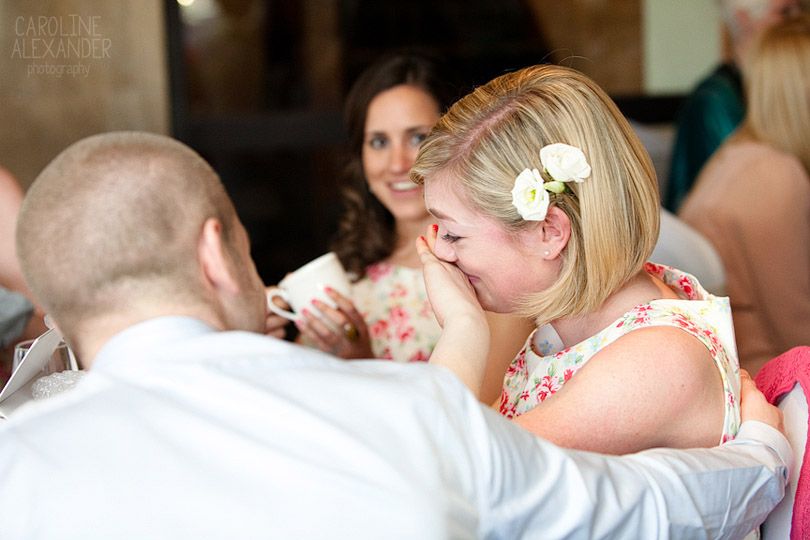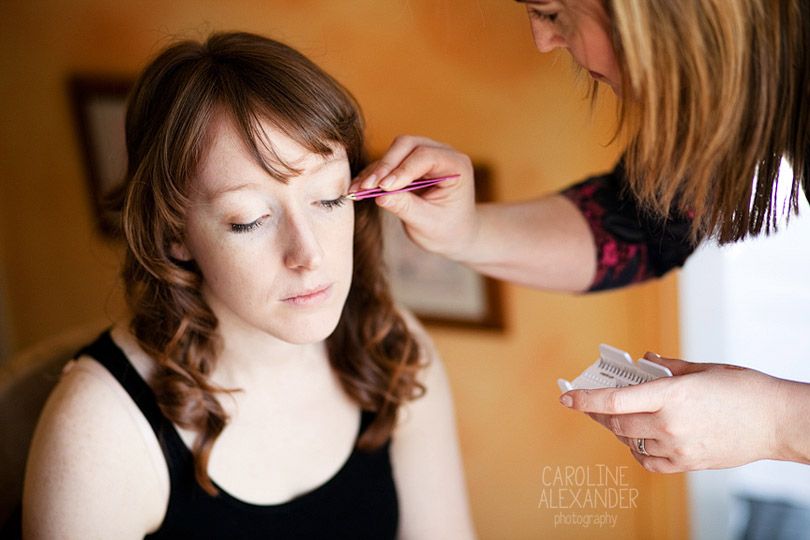 Hair for the girls and Jemma was styled by me-www.sheenasweddinghairstyles.co.uk Makeup was done by Clare Bryce. Special thanks to Jemma and Caroline- http://www.caroline-alexander.co.uk/for allowing me to use these images. I hope that you have enjoyed them. X Sheena.