Kate`s Wedding At Cripps Stone Barn Costwolds
Posted on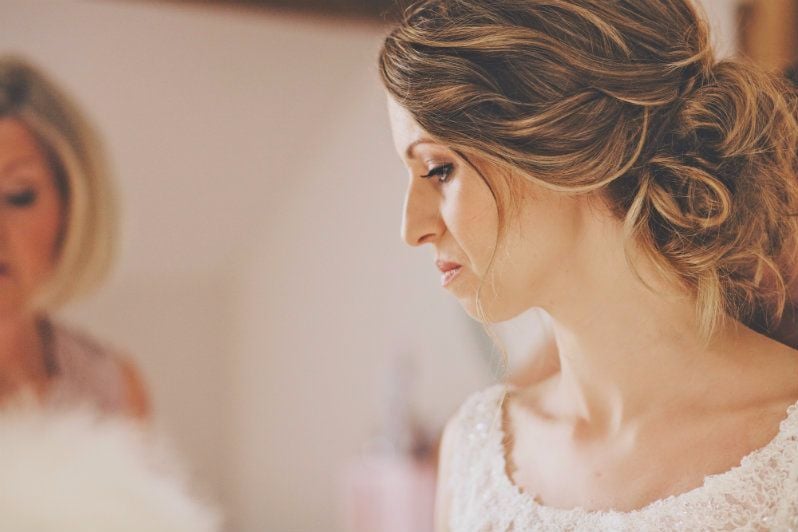 I Have not posted for a while as its been a pretty hectic wedding season for me this year. Unusually very busy! Mind you, I am not complaining at all. As I am nearing my holiday dates which I am looking forwards to I just want to get back on track at least for now before I get off again. I would like to share with you this beautiful style with you. Kate my bride who got married early this year at Cripps Stone Barn contacted me with this lovely email.
"Hi Sheena,
Your website stood out to me as the only one I could find with examples of lovely soft, natural up styles - I don't like anything too sleek or sprayed into place! I have quite a lot of straight hair…."

It was a great pleasure to be able to give her the dream style in her mind for her day. Her make-up was done by Emily Tarrant.
See below the incredible images taken by the lovely Harriet from
Weddings Vintage
who has been very kind to let me use her images. This wasn't the first time I had worked with Harriet and her work speaks for itself. I will certainly be spreading the message. I absolutely love them. Huge thanks to both ladies for sharing.