Lizzie`s Wedding In Bath-Somerset
Posted on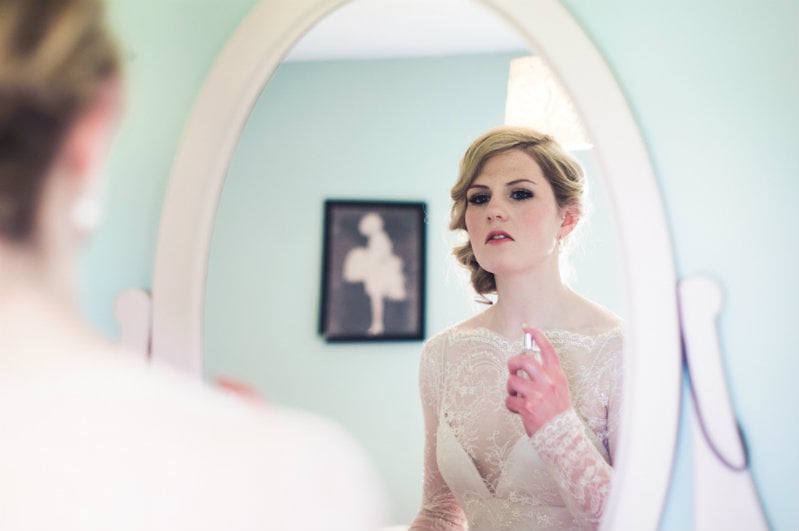 Now how shall I describe the day Lizzie got married? For me, I suppose I can say that it was a classic English weather day if this is how I should describe English weather. "Thick fog and drizzle in the early morning, followed by heavy rain, then sunshine in the afternoon and strong winds to follow". Now what more could one have wanted for a perfectly English weather pattern for a typical English wedding ? Snow? Perhaps not. Can that happen in May? You tell me. And all of it perfectly set in the proper description of the beautiful English country side if you can try to describe that perfectly.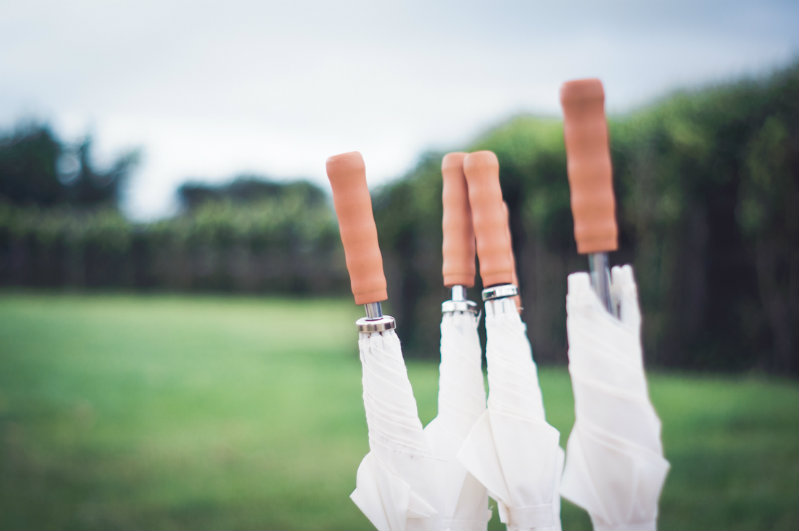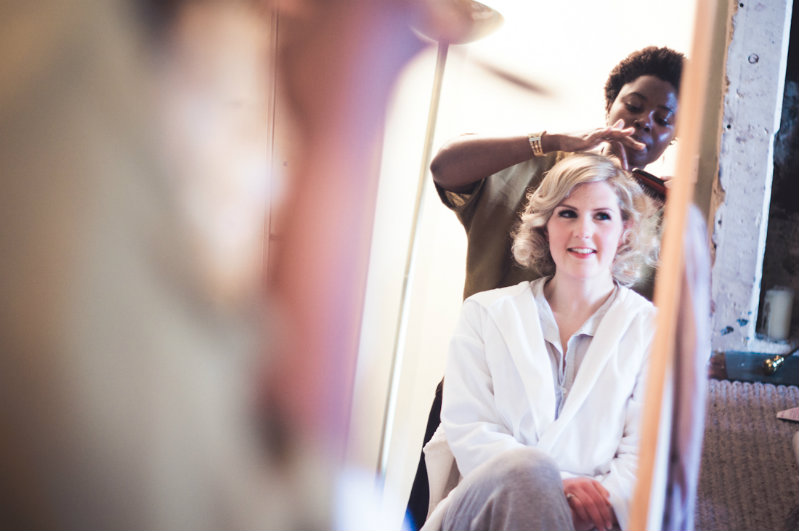 Any way Lizzie contacted me on short notice and was worried about her hair as other trials that she had had with another hairdresser had been a disaster so she was desperate to find someone who could visualise what she wanted. As a mobile wedding hairdresser briefed with all that information and hours of trial runs in addition to my wonderful and well trained army of hair brushes, rollers, tongs, grips, hairsprays I meandered all the way from Cheltenham to Bath -Cotswolds-UK ready for a hair fight!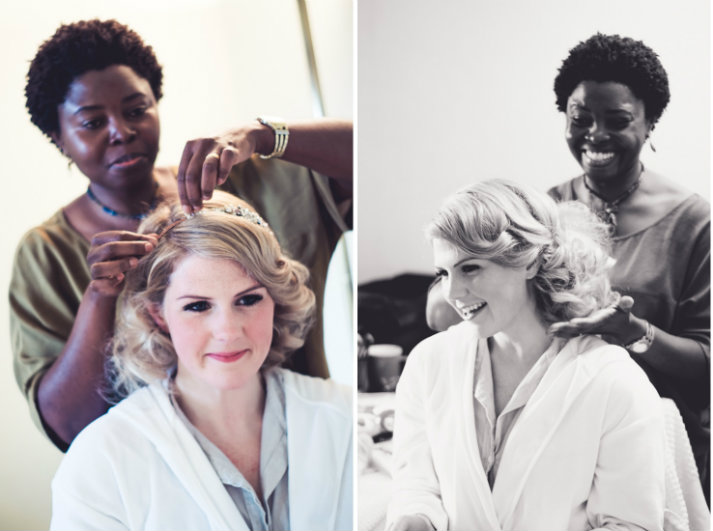 After a rather long consultation with the girls and Lizzie I knew then that yes I was in for a big hair fight but girl was I ready for it! The girls had an idea how they wanted their hair and Lizzie on the other hand had other ideas for them to pick up her wedding theme. This is the thing with us professionals. We are expected and have to be able to deal with all sorts of new challenges thrown at us without warning and that's why clients trust us to deliver no matter what. This was not a day to upset anyone so knowing that I had to make sure that the two sides met somewhere in the middle, and given what the weather was doing outside, eventually, following my own work instincts and expertise, I took matters in my own hands and created something that was most suited to Lizzie and the girls without forgetting Lizzie`s dream as well as what the girls were most comfortable with. I am glad I did.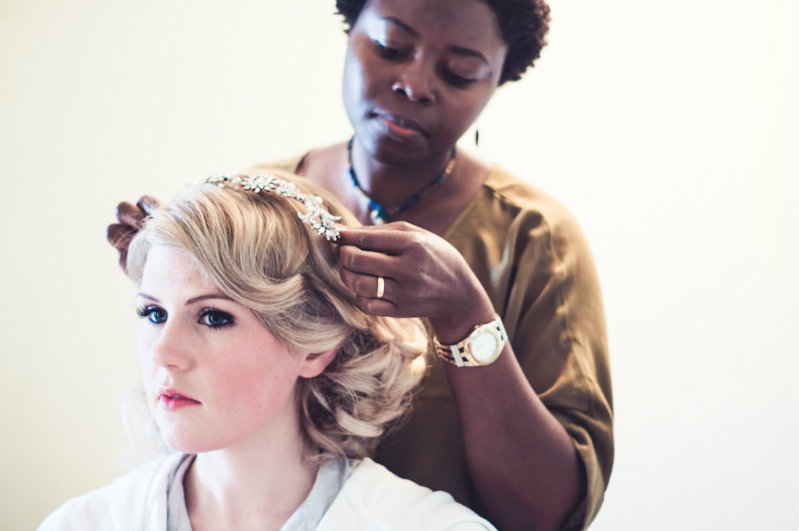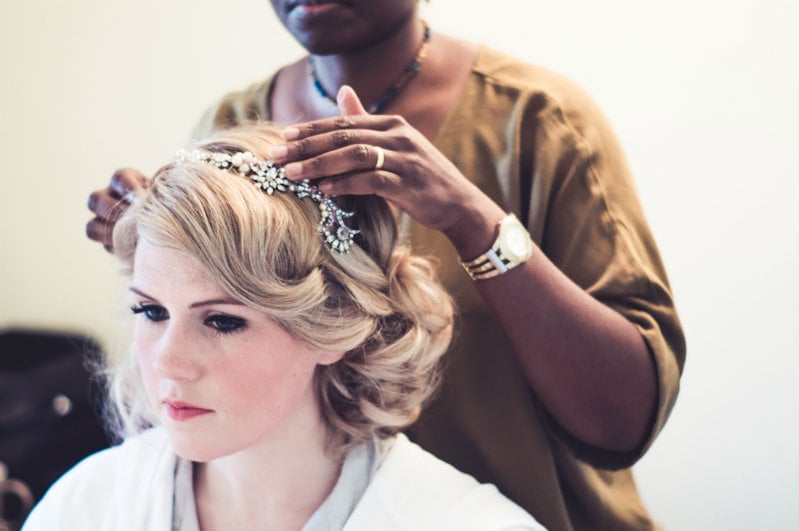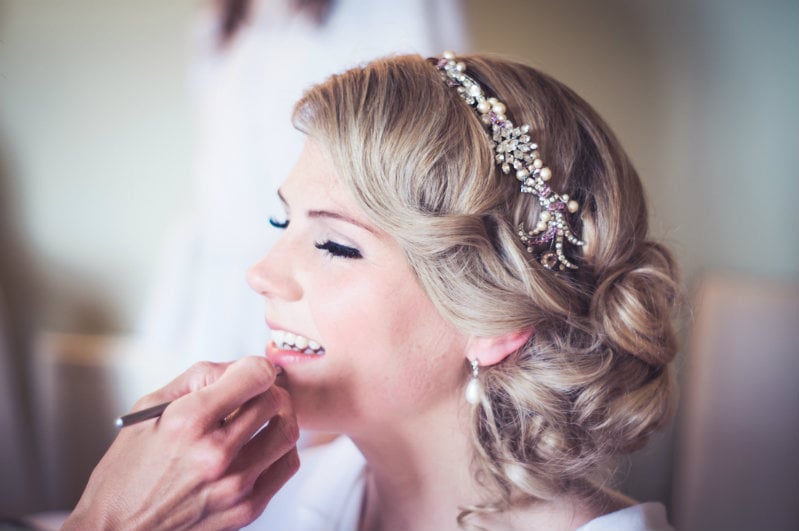 A few weeks later, Lizzie sent me an email all excited and very very thankful when the images came out. Now, I could sing and dance around! All photography on lizzie`s wedding day on this blog entry were by Amie Herriott www.amieherriott.photography . I would like to say a special thanks to Amie, Lizzie and the girls for their praises.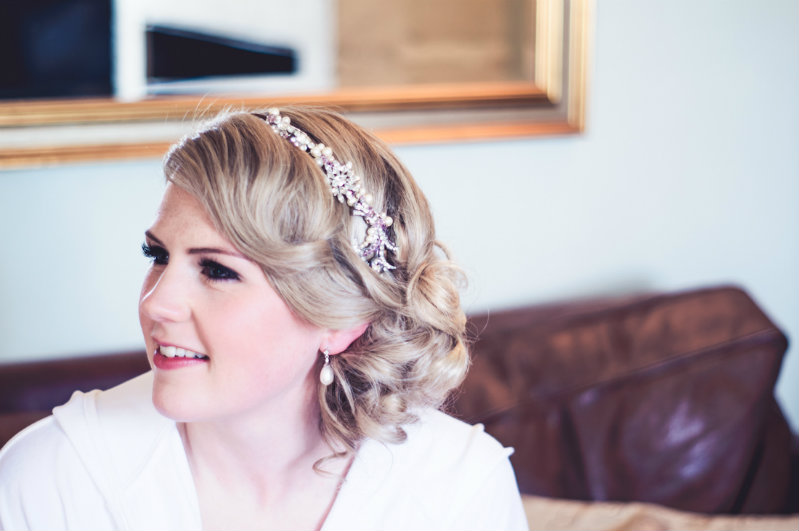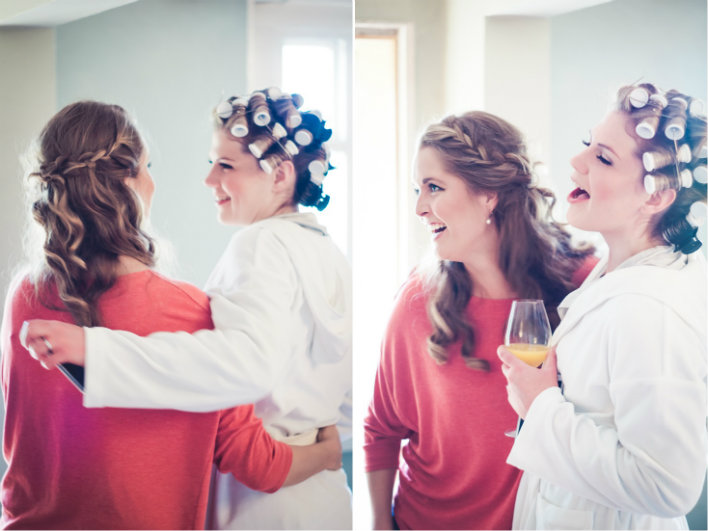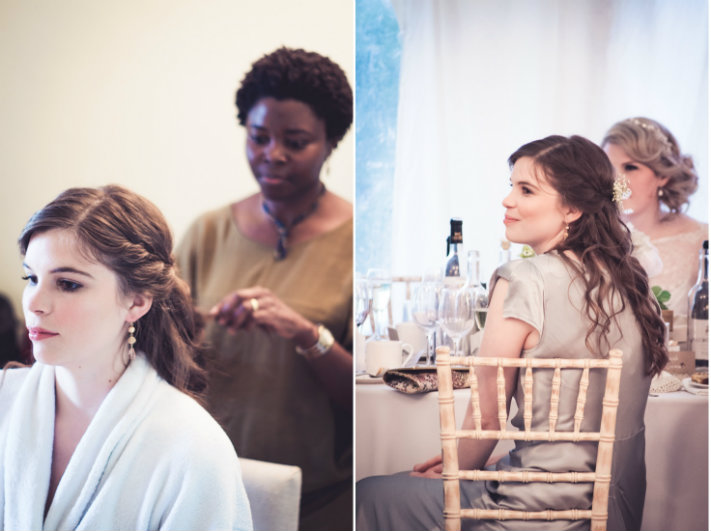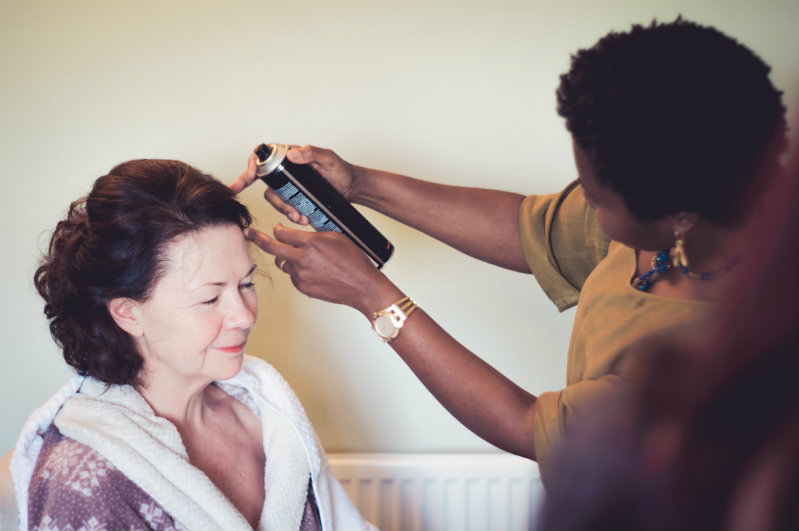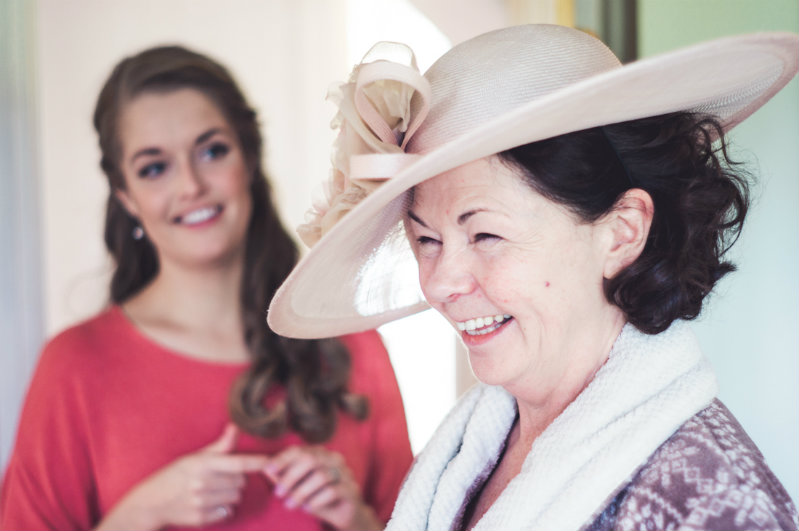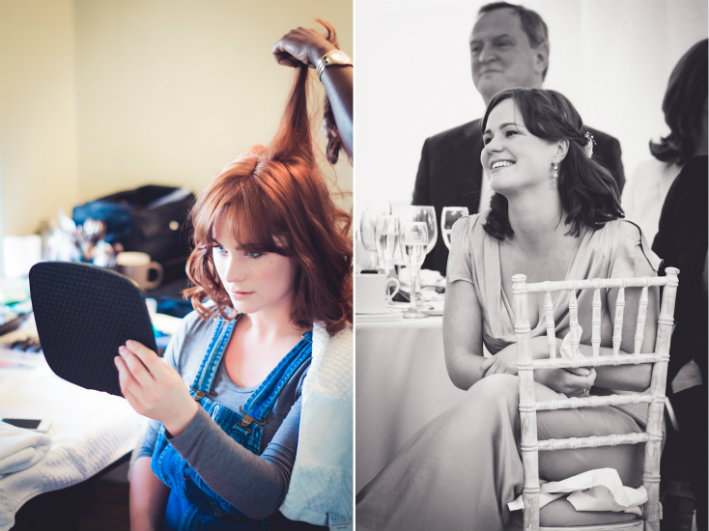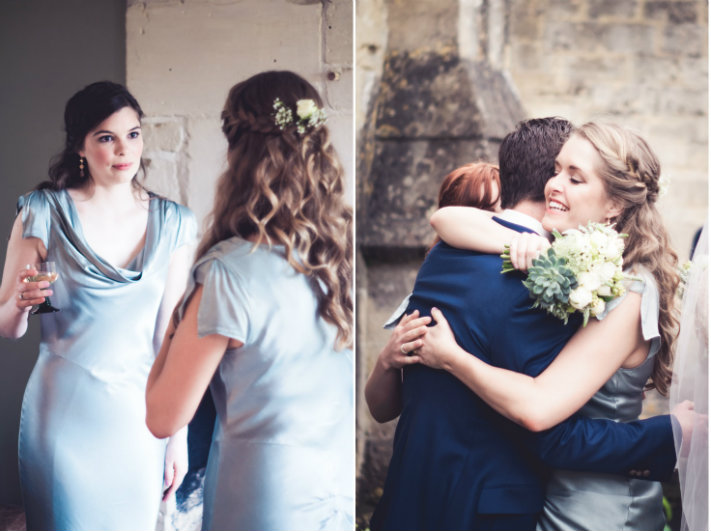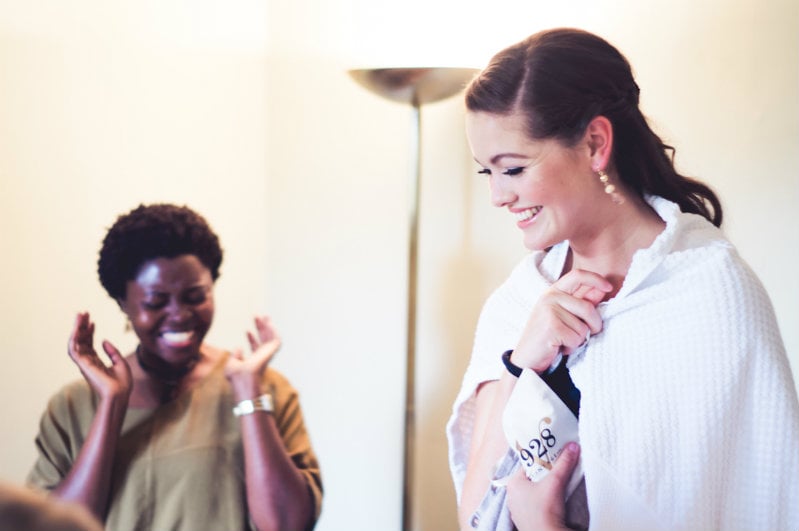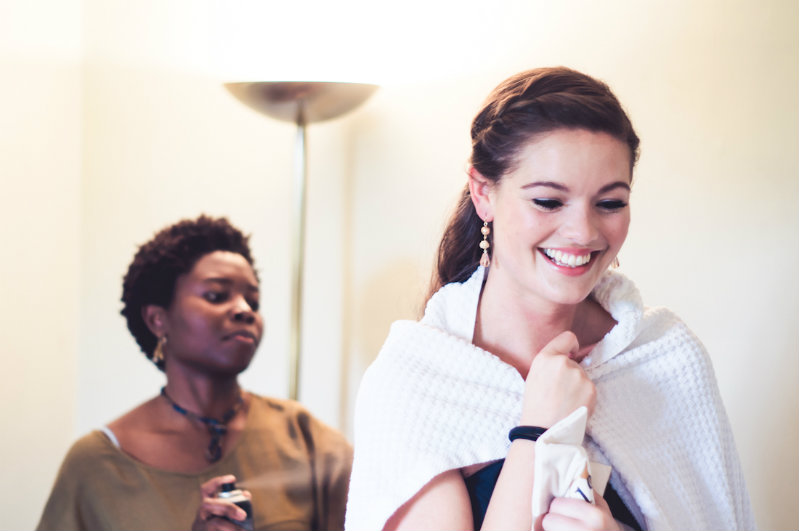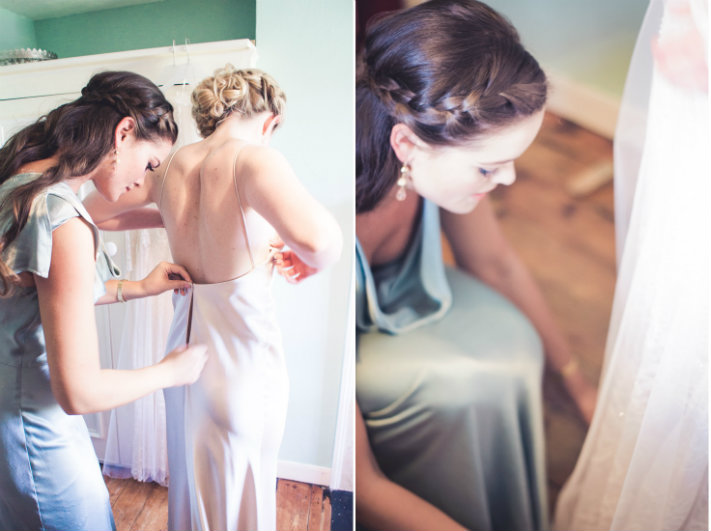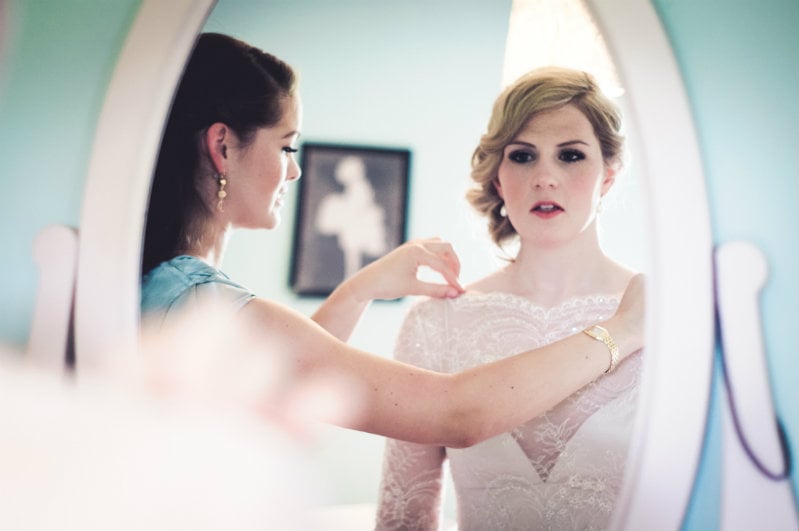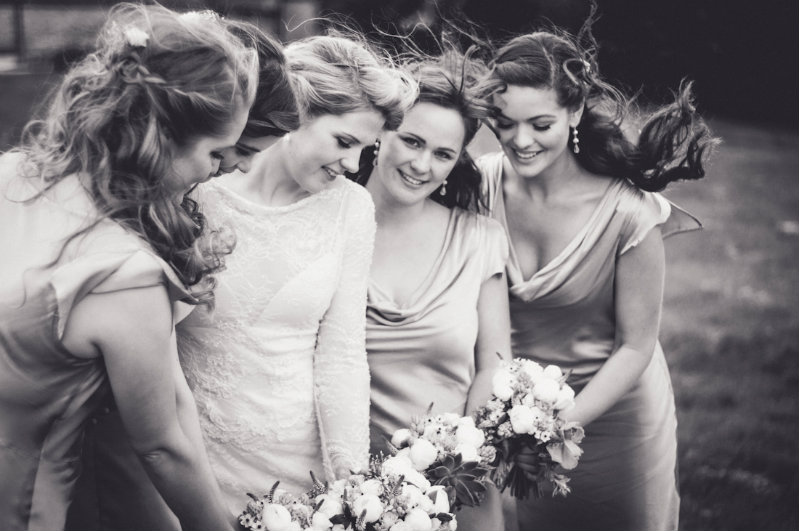 Fighting against these weather elements is never easy hairstyle wise and given the fact that some shots were taken outside against the odd weather. In one of the so many great images by Amie Herriott www.amieherriott.photography you can see that at one point the wind was doing what it does best, going against all the wishes of everyone especially the hairdresser and blowing the hair all over the place! I think the fight was not with the hair but rather with the wind! Grrrrr! In fact I had a night mare about it on that night.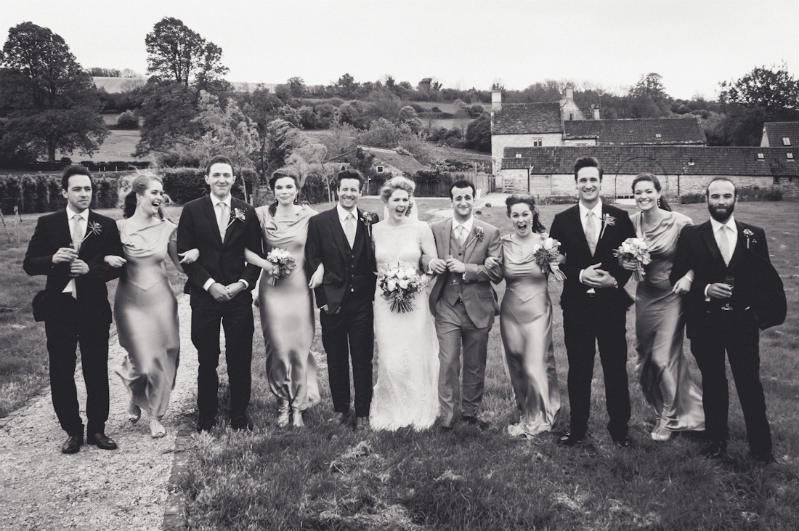 The wedding and bridal hair styles stayed put all throughout the day and looking at the images, I can`t help a big smile and a sense of pride. Amie, thank you letting me look at the styles through your images right to the very end of the dramatic weather day and for letting me share your images with my clients here on my website.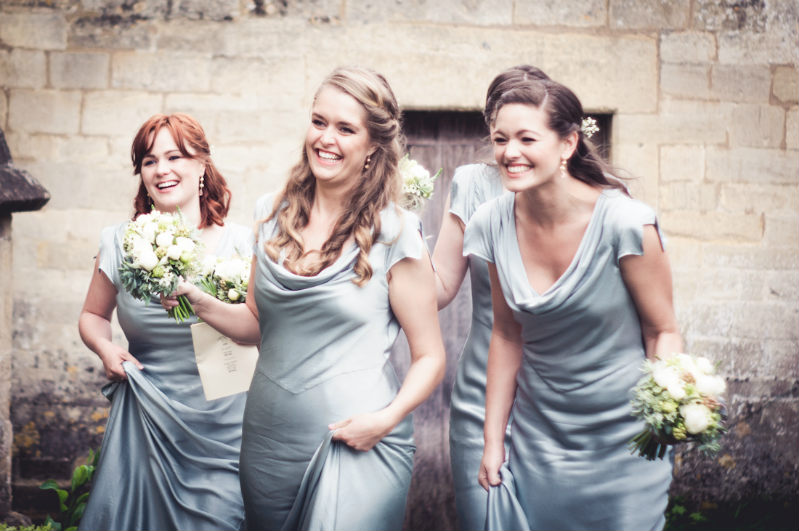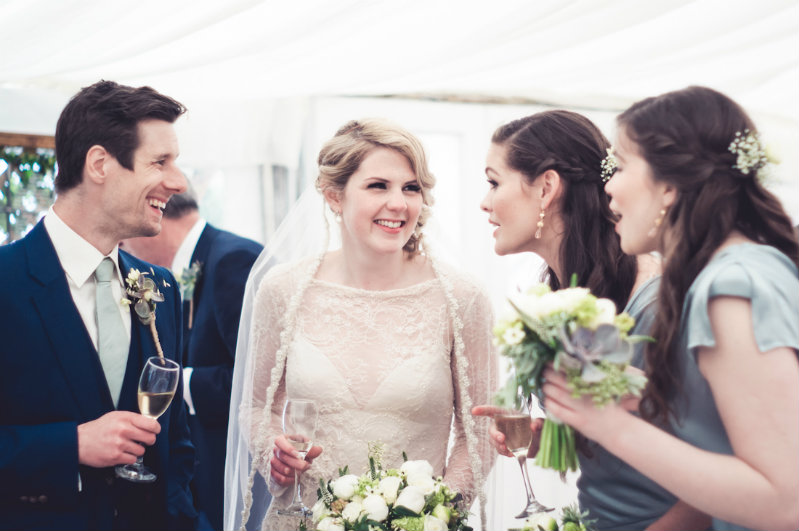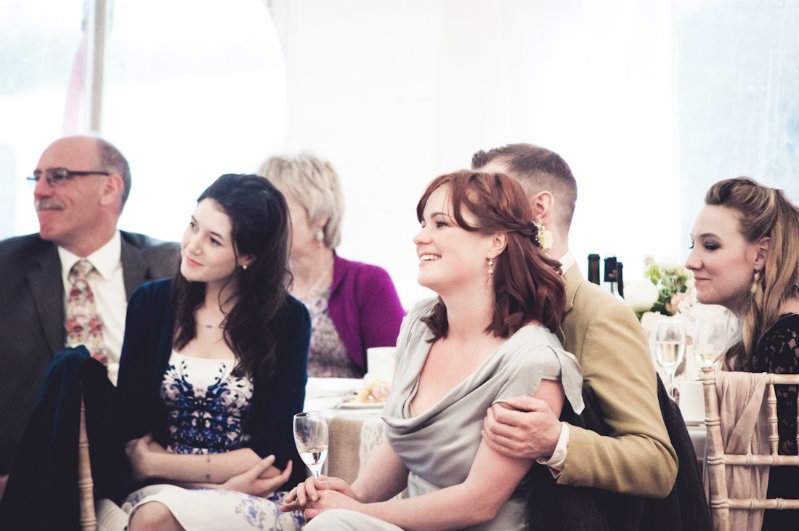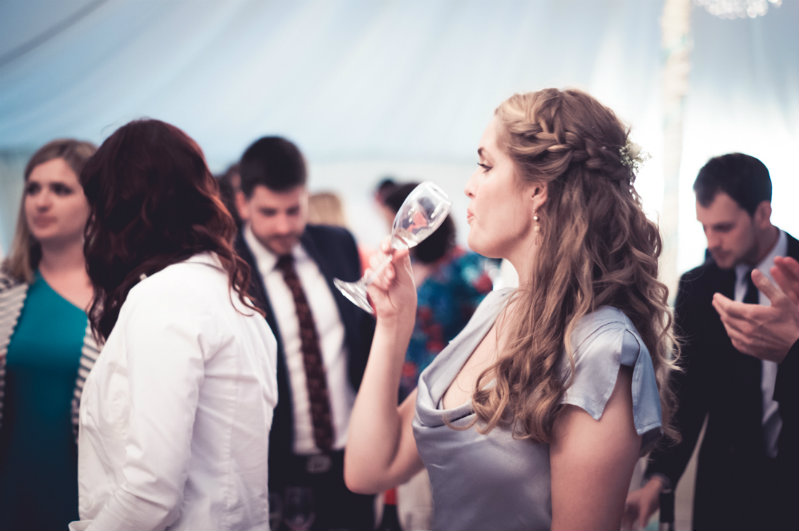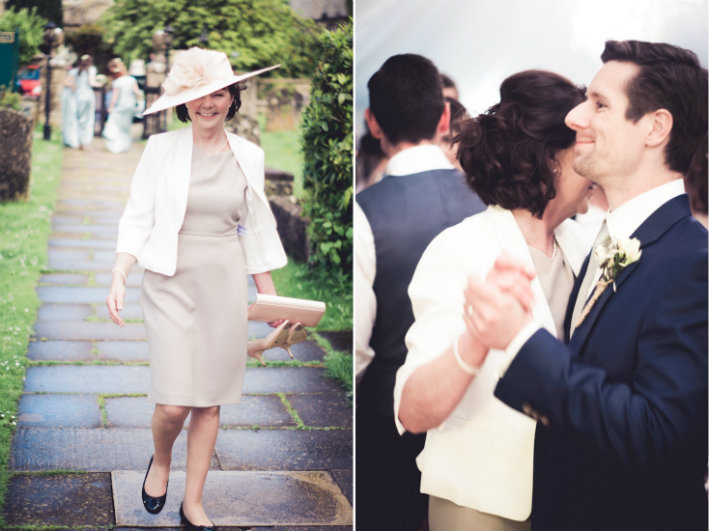 I also can`t help myself to share this lovely card sent to me from Lizzie and Someone will have to pinch me or wipe this smile off my face first but until then I am going to enjoy the feeling of wining the hair war against all odds on that day! Yeeeeaah!!!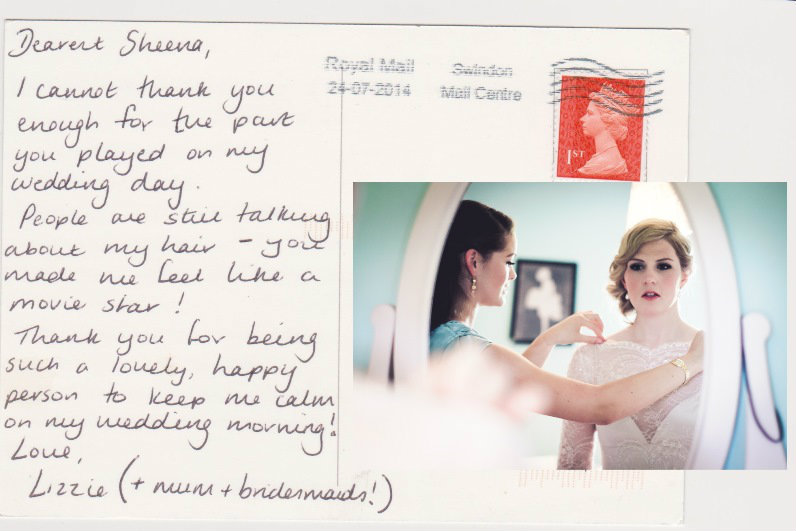 All Hair styled by me- Sheena
All photographic credits for this entry- Amie Herriott www.amieherriott.photography
All make up on this day was done by Sarah Brock www.sarahbmakeup.co.uk