Amber`s Wedding At Hyde Barn-Stow on the wold-Cotswolds-UK
Posted on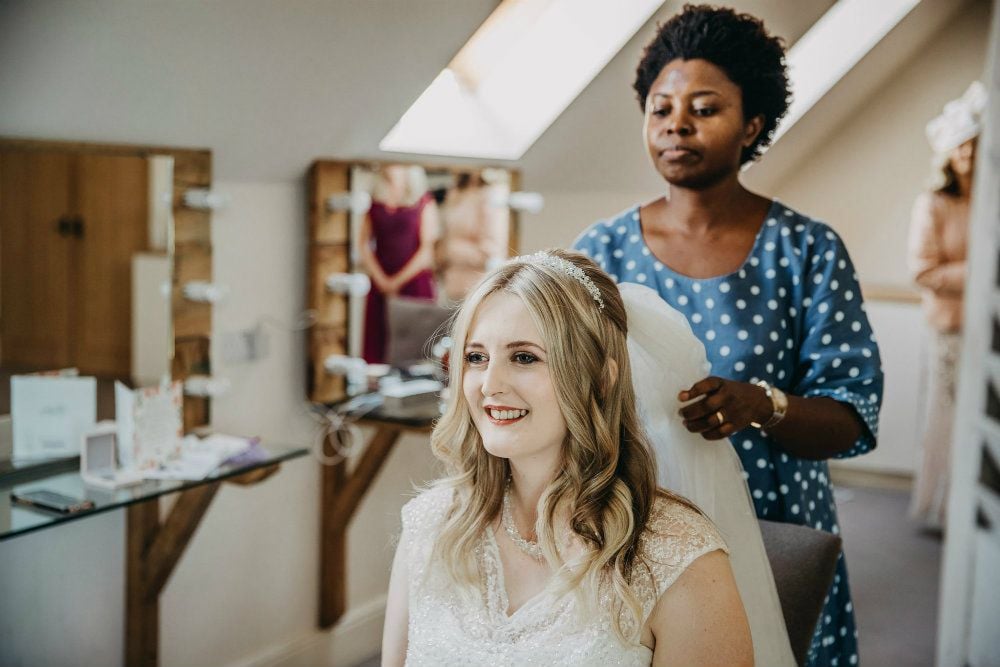 Here is the second update.
I saw Amber for her trial which was pretty straight forward.That said, we did have to choose from a few options of the how curly/wavy we should go. Amber`s hair is naturally wavy and in an untamed state, it is a perfect bohemian wave. I loved her natural hair wave. I wish I had that kind of wave to my hair. You see, like most people (those I have met) I too desire to have beautiful hair like Ambers! I was trying to sell her the idea that her natural wave was really pretty if tamed would look fab too and she wasn't convinced and so was not having any of that.
In my image of her trial below, her hair was styled in two different ways. You can see that the hair on the right hand side is different to the hair on the left hand side. Amber thought both of these were not what she had in mind as she preferred a much smoother and straighter GHD Curl which we did and she was perfectly happy.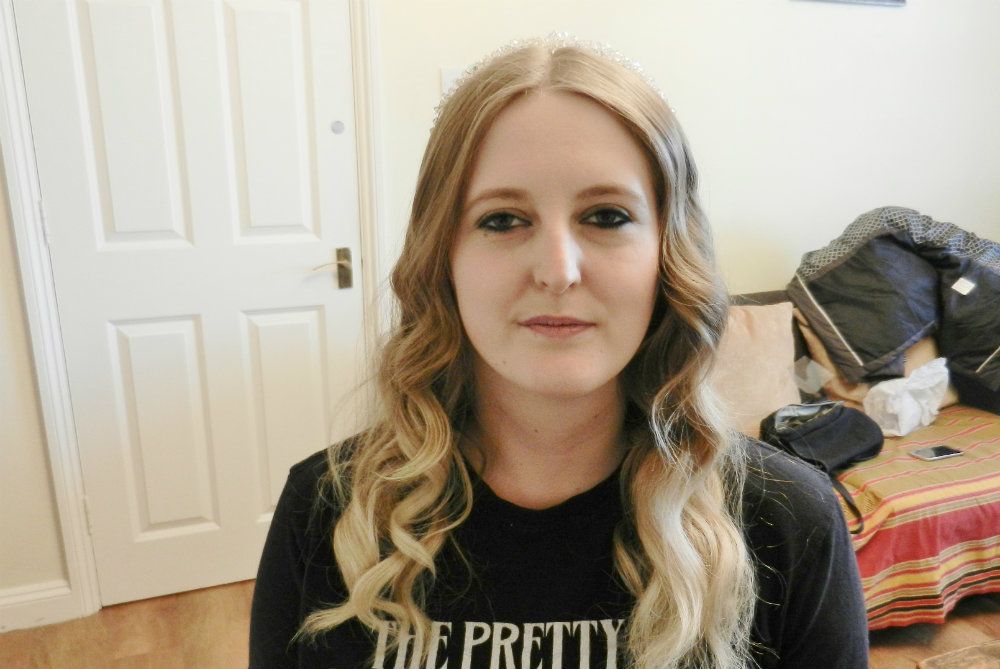 On her wedding day, Amber was absolutely chilled even though on the morning we had both rushed through the Cheltenham morning traffic to try and get to the venue on time! The 9:00 am start was really a late morning for me. So I had an unusual lie in bed as well as a cup of tea and toast before starting the day! I normally don't manage that as generally speaking I have to wake up at 4/5 am to be have an early start of either 5:00am or 6:00am on a normal wedding day!!! So having a 9:00 am start was pretty late and bliss for me. The day was a beautiful sunny day and I couldn't haves asked for better weather for Amber`s hair down style. The whole hair styling session for her and for her and her bridesmaids was a success and all their hair was styled to suit them.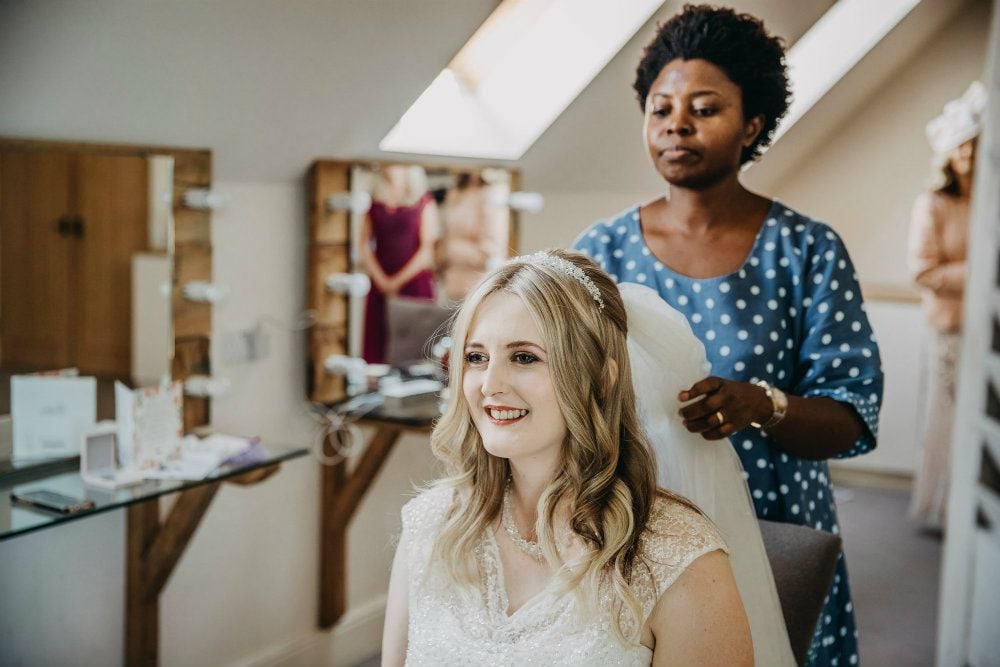 The professional image above of Amber was taken by Robin Jones from Capturing Adventure - www.capturingadventure.co.uk
A while later she sent me a message
"Hi Sheena
Thank you so so much for all of your hard work. I couldn't have been happier with how everyone's hair looked and you are such a lovely person too. I've attached a picture for you. I love it. :) Thank you!! :D"