Laura`s Autumnal Wedding At Cripps Barn-Cotswold-UK
Posted on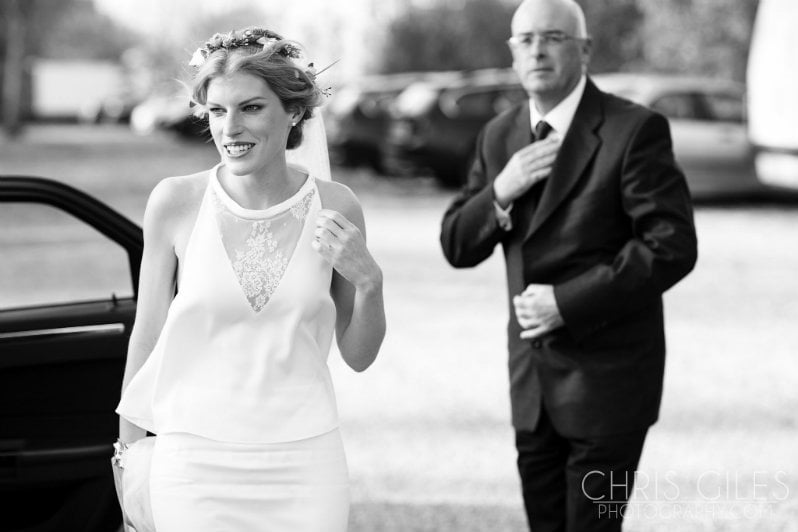 This is a late entry from last October 2014 but I hope you have been able to enjoy the images from this wedding doted around this website. My bride Laura had extremely long, thick and beautiful hair that it would have looked glorious even in its undone and rough state. It was the kind of hair that most people want and she had it naturally. At the consultation, my first instinct was to suggest all hair down and very loosely styled and it would have looked great as well but Laura`s worry was all to do with the English weather plus the fact that she always wore it down and this time she wanted to wear it slightly different from normal.
She was getting married at Cripps barn in the picturesque country side which offered effortless romance throughout. She had been looking forwards to having a style up but done to suit her personality.
On her wedding day, she wore a two piece style wedding dress. It had a beautiful sleeveless top, and a simple and elegant skirt to match. I hadn't seen one like that before and even now as I write this blog, I haven't come across one ever since. I thought the dress had a great femininity to it which is difficult to find in most modern dresses.
The detailed vintage veil and the flowers for final hair touches were just perfect for the whole look. Laura has been very kind for me to use her images here and you can see more about her wedding by following the link
http://chrisgilesphotography.com/blog/cripps-barn-wedding-photography-halloween/
The images for Laura`s wedding were by the courtesy of Chris Giles Photography. The flowers, were supplied by Beth Cox(+447971808463 / +441285 720195). I love Beth`s style and our paths seem to cross on so many occasions so she comes highly recommended as I have seen so many different beautiful flower arrangements from her that manage to take my breathe away each time. Enjoy the images. xSheena