Autumn-fall bridal hair accessories-UK
Posted on
I designed this beauty.This is such a pretty autumnal wedding hair accessory. The autumn colours are the ultimate treat for those brides wanting a non-bridal hair accessory. It will also fit into a bohemian wedding very well as well Grecian. This accessory is incredibly versatile and is highly recommended for any loose and un structured hair style.
This is exclusivly for clients booked with sheena and a discount will be given for this accessory if a hair styling appointment is booked. Just get in touch with this blog entry as refence and will do our best for you.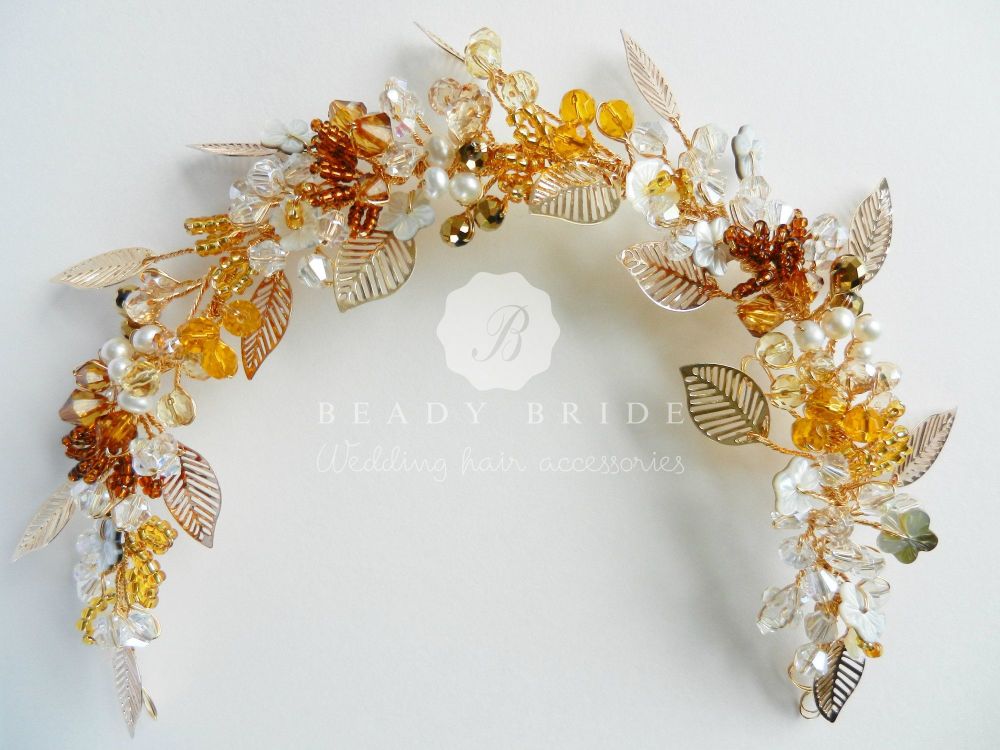 Buy this hair accessory on
Beady Bride.